Victoria Sponge Cake Recipe
When I first had to give up refined sugar, it was this kind of vanilla sponge cake that I really missed. Light and fluffy, filled with whipped cream
Posted: 19th of January 2020
Hi, my name is Catherine, I created Really Sugar Free to share the recipes I've found since I had to give up refined sugar. When I first had to give up refined sugar, it was this kind of vanilla sponge cake that I really missed! Light and fluffy, filled with whipped cream. I searched for Victoria sponge cake recipes without sugar but they all replaced the sugar with granulated sweeteners, which still often contain forms of refined added sugar such as maltodextrin or sucralose.
Because this recipe uses honey, which tastes sweeter than sugar, you only need to use a small amount of honey, only 90 grams. The cream is unsweetened as the cake is sweet enough on it's own.
This sugar free sponge cake recipe only uses 4 ingredients - self raising flour, butter, honey and eggs. Beat the eggs really well until smooth.
Then melt the honey and butter and beat them into the eggs, beating well again until completely smooth.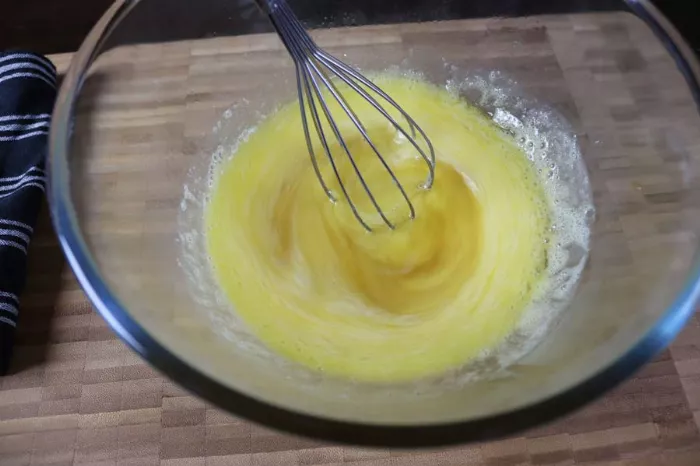 Then add the self raising flour and continue beating to form a smooth cake batter. The cake mixture will be quite runny as you can see in the photos, don't worry!
Scrape the batter into the two cake tins, it won't look like there's a lot of mixture but it will rise.
Bake for 20 minutes, the cake will turn slightly golden and the center will feel firm to the touch. Allow the cake to cool.
Whip the cream until stiff, use an electric whisk if you have one.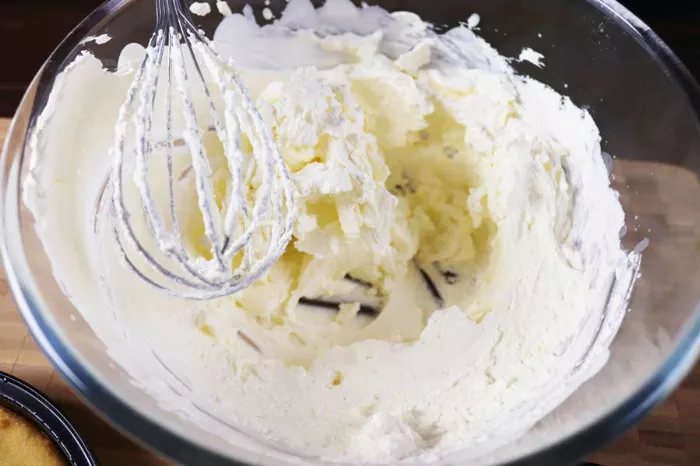 Turn the first cake upside down on the serving plate so that the centre will look straight when you slice it.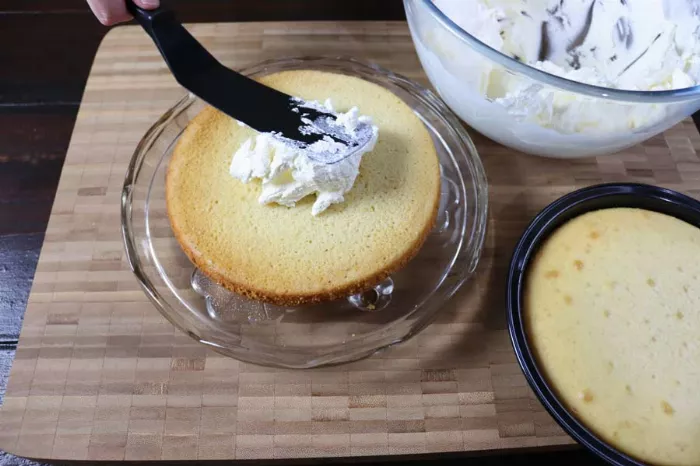 Cover generously with the whipped cream, top with the second cake.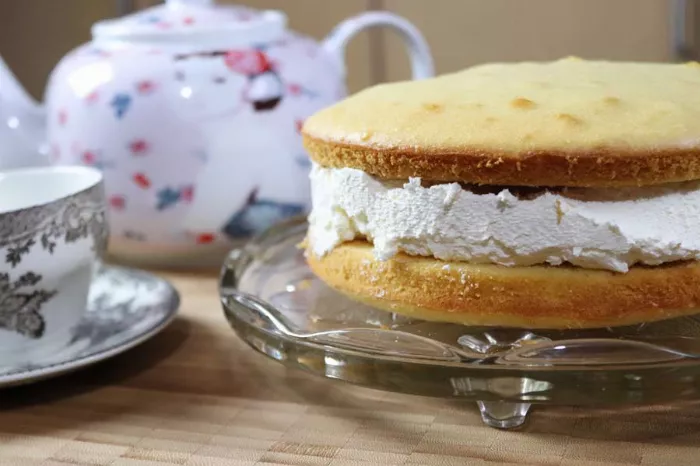 Serve as a dessert decorated with strawberries or simply with tea.
A Sugar Free Vanilla Sponge Cake Recipe | Diabetic Sponge Cake
Recipe Category: cakes
Recipe Cuisine: British
Prep Time: 10 mins
Cook Time: 20 mins
Servings: 10
Calories: 295
Rating: 4.94 from 63 votes
INGREDIENTS
130 grams Unsalted Butter
90 grams Honey
3 Large Eggs
180 grams Self Raising Flour
250ml Double Cream
RECIPE METHOD
Preheat oven to gas mark 5 / 180 degrees Celsius
Beat the eggs, add the melted honey and butter and beat well
Beat in the flour
Scrape cake mixture into 2 greased 18cm / 7 inch cake tins
Bake for 20 minutes, allow to cool
Whip the cream, place the first cake upside down on a serving plate and cover with the cream, then place the second cake on top and chill before serving
Really Sugar Free Recipe Video: