Homemade Sugar Free Ketchup With Fresh Tomatoes
I wish I'd realised sooner how easy this homemade sugar free ketchup recipe would be to make with no sugar. This DIY version uses all natural ingredients.
Posted: 13th of February 2020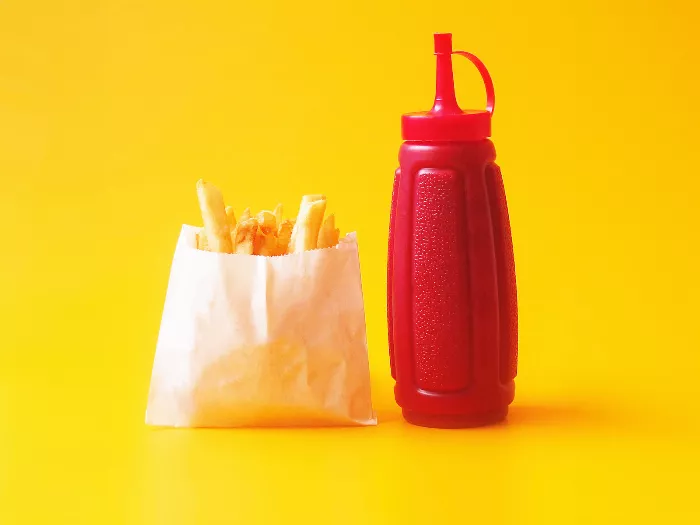 I've missed tomato ketchup. Before I realised I had to cut out sugar, I ate a lot of it. But in store-bought ketchup, sugar is a key ingredient. Can you make ketchup without sugar? Yes, absolutely. In fact the earliest recipes for tomato-based ketchup did not include sugar, getting all it's sweetness from very ripe tomatoes.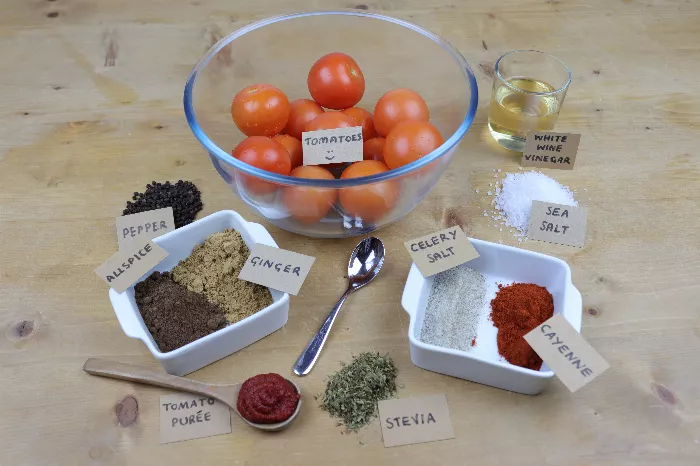 This recipe uses the sweetness of tomatoes, natural dried stevia leaf and spices for the familiar sweet zingy flavor.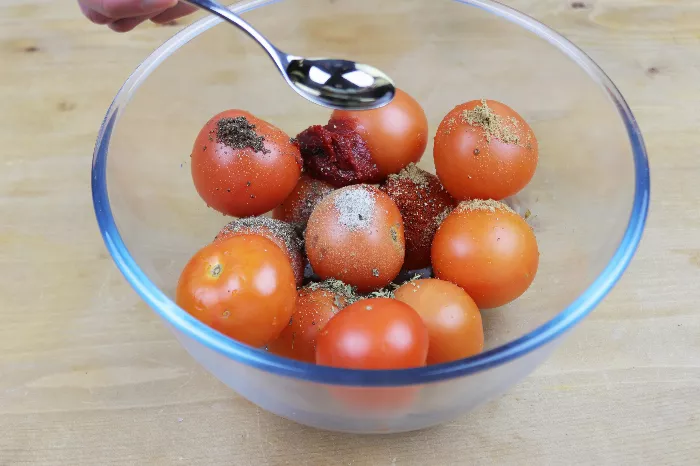 Place all the ingredients in a bowl or blender apart from 2 tablespoons of the tomato puree, which you'll add 10 minutes before the end of the cooking time. This helps with the depth of flavors.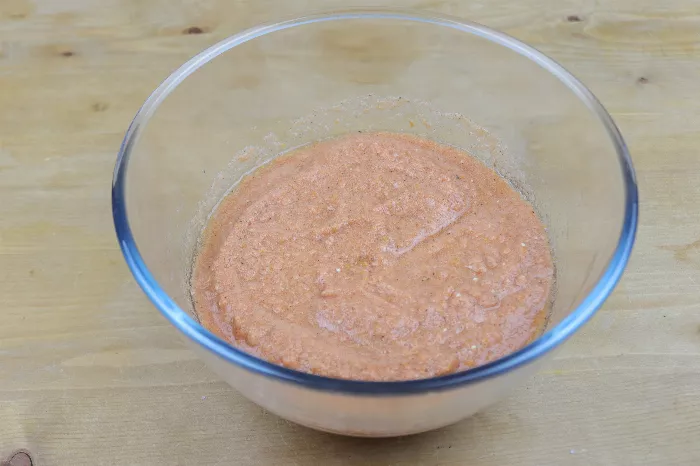 I blended my ketchup for a few seconds in a Nutribullet for a rustic texture, but if you prefer a smoother texture just blend for longer. If you're using a stick blender, you'll probably need to chop up your tomatoes first.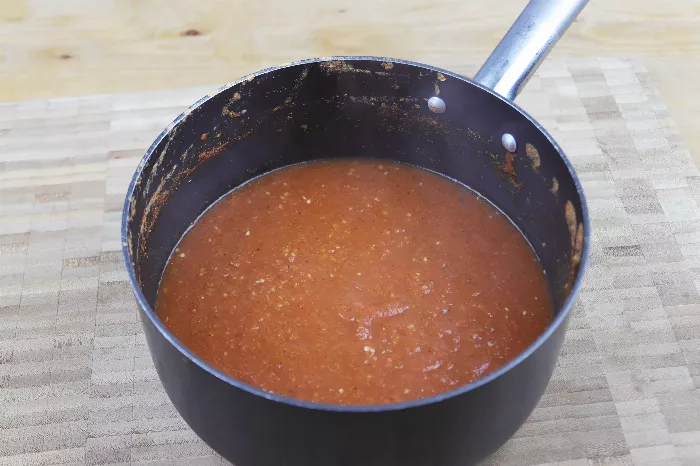 Now you'll bring the ketchup to a gentle simmer for 30 minutes, keep stirring every so often so it doesn't catch. Then you stir in the rest of the tomato puree and simmer for another 10 minutes, until the ketchup has reduced to the consistency you like. You can see the texture in the photo below.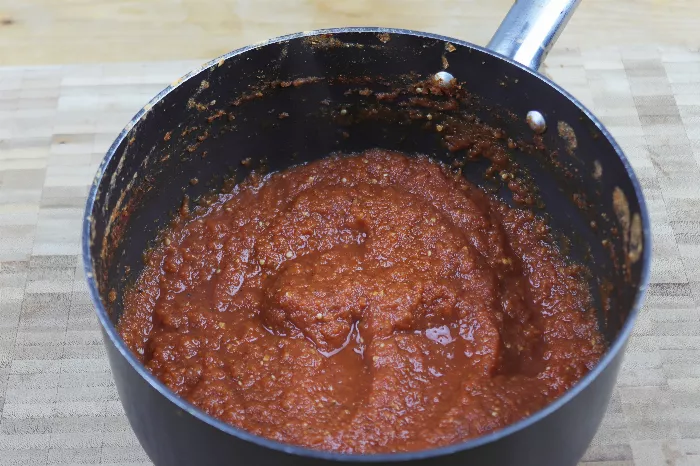 Allow it to cool, then your homemade ketchup is ready! But, if you keep it until the next day you'll really notice how much the flavors develop overnight as all the spices have time to marinate.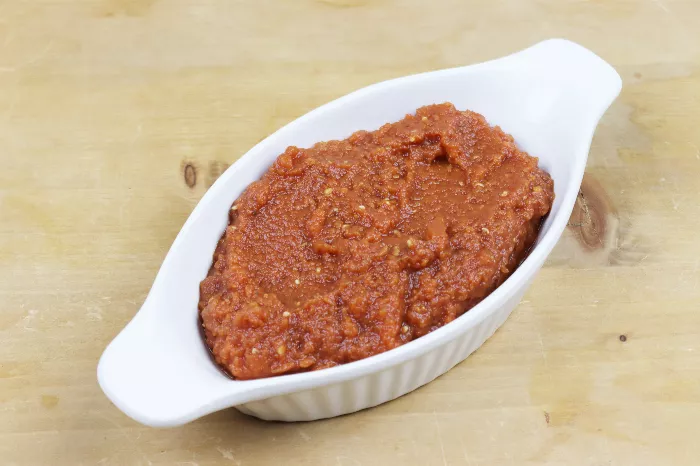 Store your delicious homemade sugar free ketchup in the fridge in an airtight container for up to 2 weeks.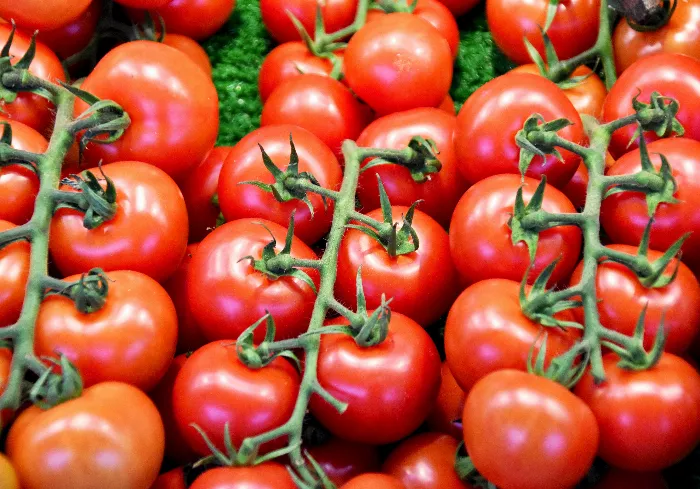 Serve with chips, on a fried egg sandwich, a healthy bean burger or a beef burger.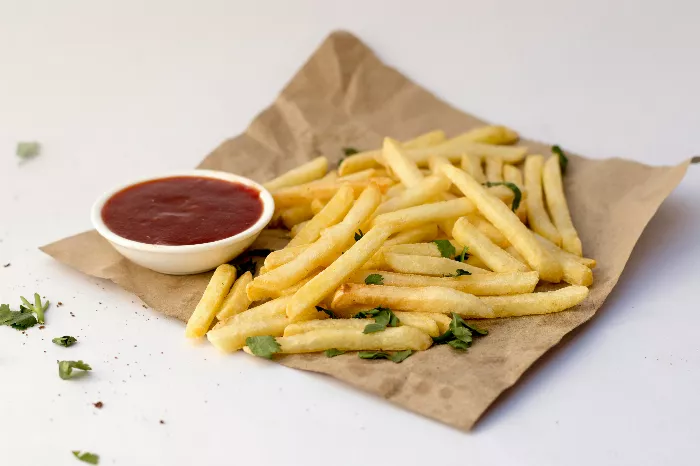 This DIY sugar free ketchup is really delicious and you know all the ingredients are healthy.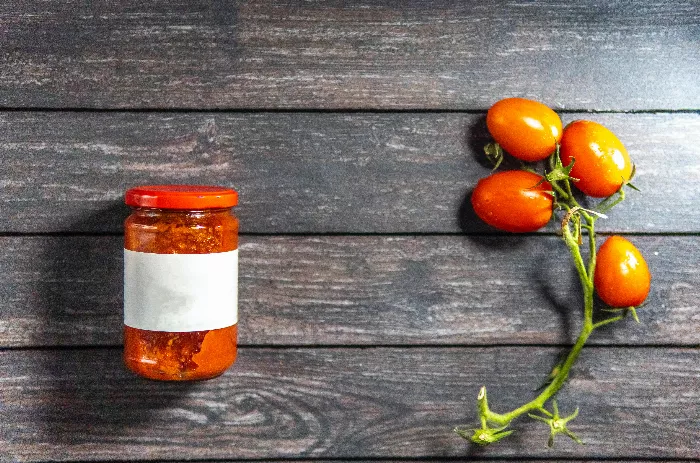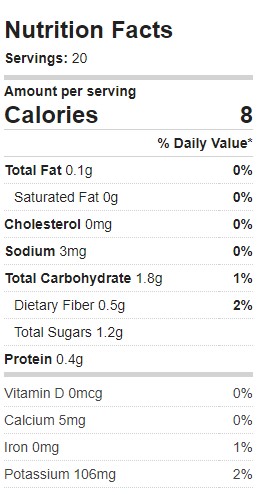 How To Make Homemade Ketchup Without Sugar | Sugar Free Ketchup Recipe
Recipe Category: Sauce
Recipe Cuisine: British
Prep Time: 5 mins
Cook Time: 40 mins
Servings: 20
Calories: 8
Rating: 5 from 2 votes
INGREDIENTS
800 grams Fresh Tomatoes
3 tbsp Tomato Puree
5 tsp White Wine Vinegar
2 tsp Dried Stevia Leaf
1 tsp Celery Salt
0.5 tsp Allspice
1 tsp Cayenne Pepper
0.5 tsp Ground Ginger
Pinch Salt
Pinch Pepper
RECIPE METHOD
Blend all ingredients together except for 2 tablespoons of the tomato puree
Bring to a very gentle simmer for 30 minutes, stirring every so often, add the tomato puree, then simmer for a further 10 minutes
Allow to cool, store in an airtight container in the fridge for up to 2 weeks
Really Sugar Free Recipe Video:
Be the first to comment...