REALLY SUGAR FREE
Easy Sugar Free Recipes. Healthy, Natural Ingredients. No Artificial Sweeteners.
Smother this no sugar barbeque sauce all over your chicken or lamb or beef before grilling or barbequing for a tasty marinade
Sugar Free BBQ Sauce Recipe
Posted: 25th November 2019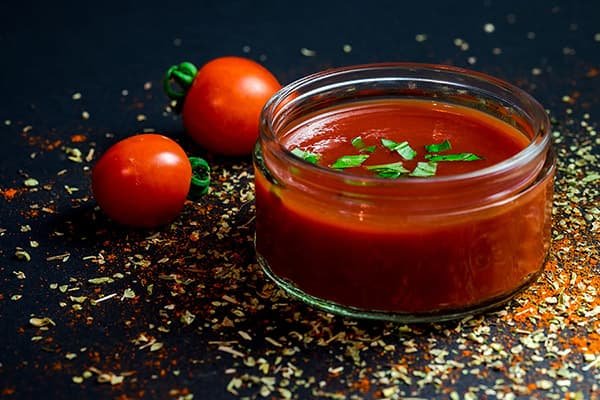 This homemade sugar free bbq sauce recipe is a delicious healthy bbq sauce because it is low sugar and low sodium. In fact, this is a diabetic bbq sauce as it contains no sugar that doesn't naturally occur in the vegetables. It also low carb, paleo and heart healthy! So there's no reason not to make a large batch and enjoy this sugar free barbeque sauce with all sorts of meals
If you want to buy the Tomato Passata for sugar free barbeque sauce recipes, make sure it is a good quality one, even organic if you can, and always check for hidden sugars on the label. But it's always healthier to make your own, using fresh tomatoes, blend and sieve to remove the seeds.
To help keep this a no sugar barbeque sauce recipe, we have to find a Worcestershire sauce substitute due to the fact that it is not sugar free. In order to achieve this in an easy healthy way, we have added balsamic vinegar
And a bit of cinnamon, which contributes to the other sugar free bbq sauce ingredients to create a lovely flavor substitute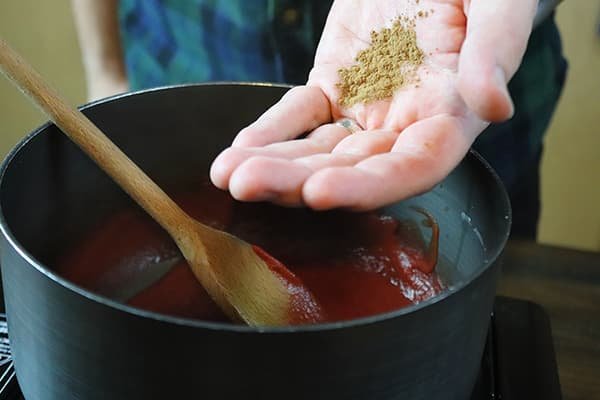 We add another vinegar as well – apple cider vinegar. This is a beautifully sweet, tangy vinegar that adds the sharpness needed for barbeque sauce
We heap a few tablespoons of onion powder and garlic powder. You don't want the tomato flavor to come through too strongly, and so these extra spices and tastes really help to balance everything out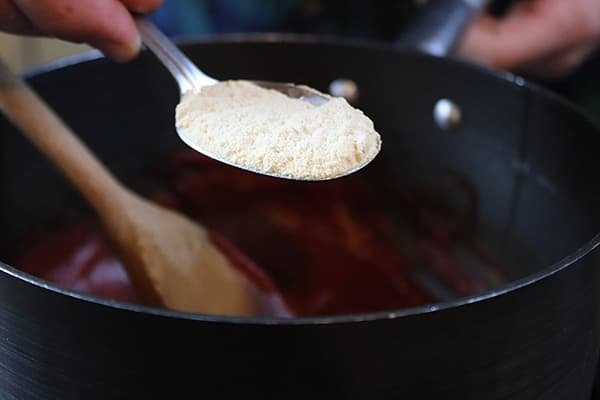 For any barbeque sauce, a smoky flavor is very important and distinctive. Smoked Paprika gets this just right. It's always worth having smoked paprika on hand in the kitchen. It's a wonderful addition to so many different meals
To balance the sharpness and the smokiness, we need to add a little sweetness to our sugarless barbecue sauce. A couple of teaspoons of raw, unprocessed honey do this wonderfully. If you want to find out more of what we mean by raw, unprocessed honey, see our blog here. And if you feel like it needs a little more sweetness in this sugar free barbecue sauce stevia works very well. However, we use natural dried stevia leaf rather than artificial stevia
It's time to add some heat to our barbeque sauce! Chili powder is the easy way to go, and you can add as much as like, depending on how spicy you want it. We found one tablespoon was enough, but it's up to you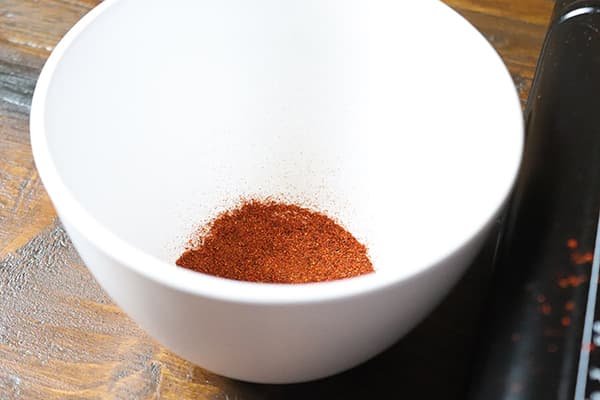 Finally, if you have a pestle and mortar, grind up three or four cloves and add this to the sauce. It adds a lovely edge to this sugar free barbeque sauce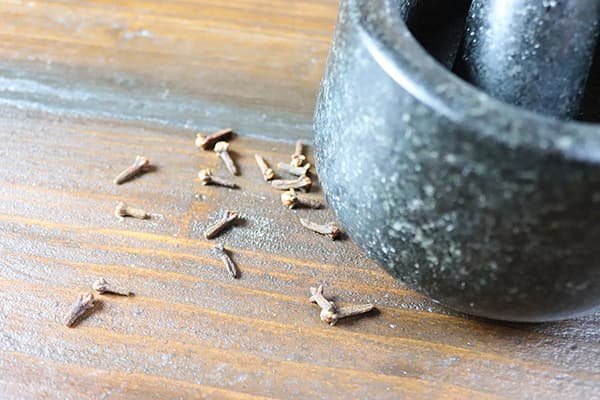 Keep the sauce refrigerated for up to two weeks, and enjoy alongside all sorts of meals as a sugar free marinade, a side sauce, or a dip
Sugar Free BBQ Sauce Recipe
Recipe Category: Sauce, Condiment
Recipe Cuisine: American
Prep Time: 5 mins
Cook Time: 15 mins
Servings: 20
Calories: 24
Rating: ★ ★ ★ ★ ★
INGREDIENTS
300g Fresh Tomatoes, blended and sieved
1 Tablespoon Apple Cider Vinegar
2 Tablespoons Balsamic Vinegar
2 Tablespoons Onion Powder
2 Tablespoons Garlic Powder
2 Tablespoons Smoked Paprika
1-2 Tablespoons Chili Powder
1 Teaspoon Cinnamon
½ Teaspoon Ground Cloves
3 Teaspoons Raw, Unprocessed Honey
Salt
Pepper
RECIPE METHOD
Heat the tomato passata in a medium saucepan, add the raw honey and simmer for 5-10 minutes
Stir in the apple cider vinegar and balsamic vinegar
When combined, add the onion powder, garlic powder, smoked paprika, and cinnamon
Add chili powder, depending on how hot you like your barbeque sauce. 1 tablespoon is medium, 2+ tablespoons would be hot
Add the ground cloves, and then season well with salt and pepper
Simmer for 5-10 minutes more, and then leave to cool. Store in an airtight container for up to 2 weeks and enjoy!
Really Sugar Free Recipe Video: