No Sugar Lemon Cake From Scratch
This is a delicious refined sugar free lemon cake with the lightest whipped lemon buttercream icing.
Posted: 15th of September 2023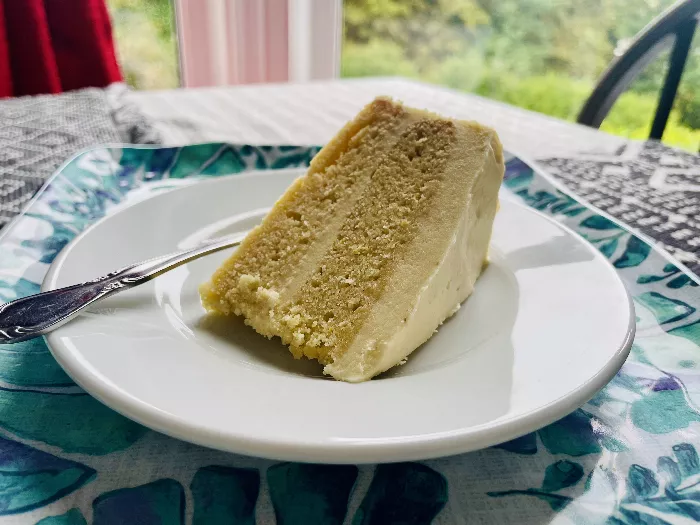 This is a lemony no sugar sponge cake with a light buttercream frosting. The icing is based on ermine frosting but since honey is slightly sweeter than sugar you don't need to use as much.
First combine the eggs, honey, lemon juice and butter, then whisk in the flour and lemon zest.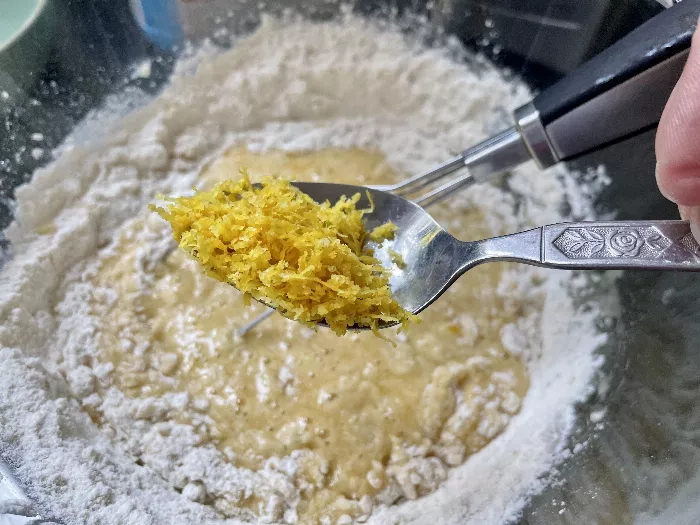 Whisk until thoroughly combined and scrape into 2 oiled and floured cake tins. Bake until golden and a skewer comes out clean.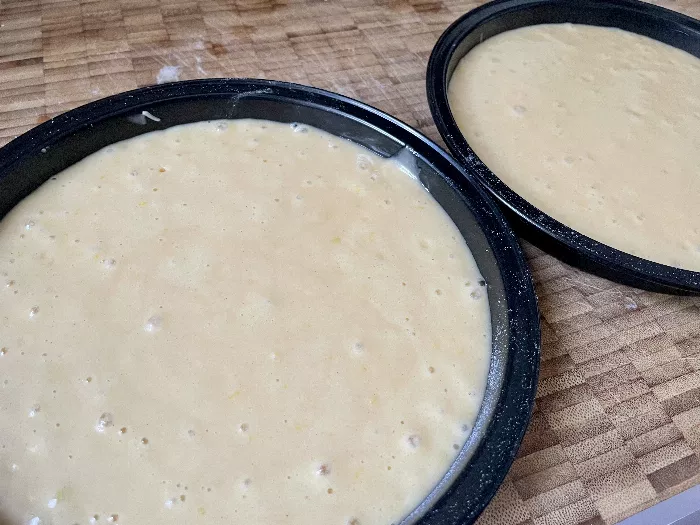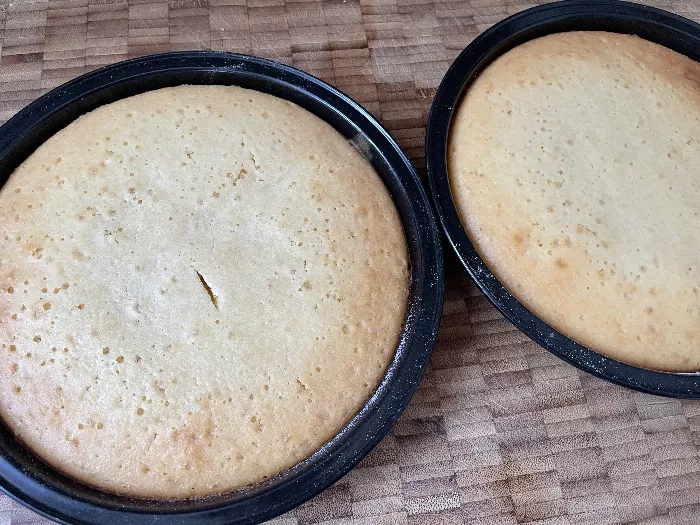 Now make the frosting! Add honey and flour to a pan, then whisk in the milk by adding it gradually. When there are no lumps, heat gently, stirring continuously until it thickens into a gloopy gloop.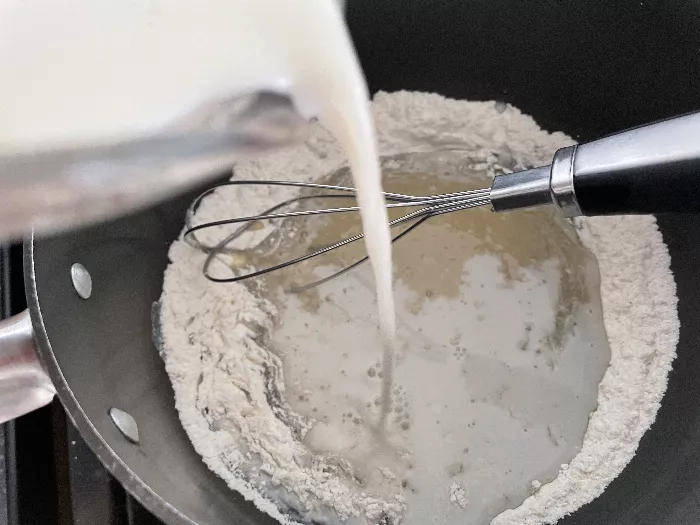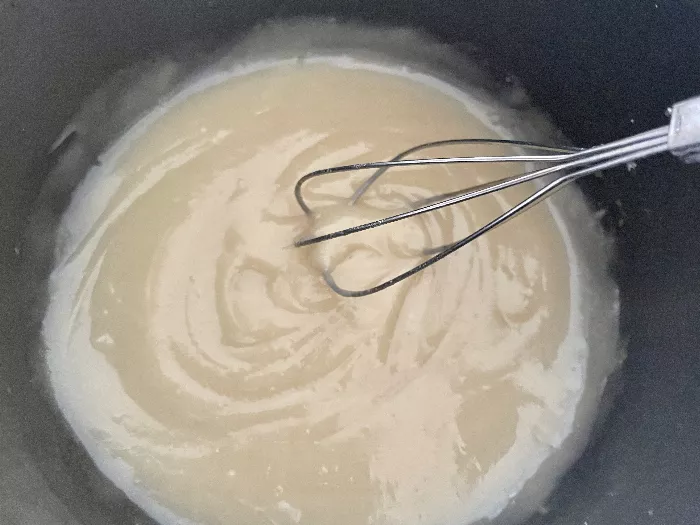 There is no need to worry too much about how thick it gets, you can see the video for the consistency. Whisk the butter and then keep whisking in the gloop a spoonful at a time, then add the lemon juice and whisk a bit more.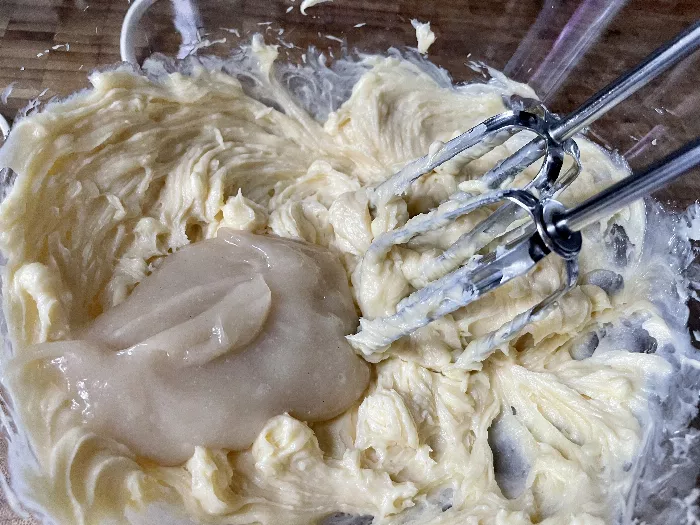 You only need to whisk for a few minutes and you will end up with a deliciously light buttercream, not overly sweet!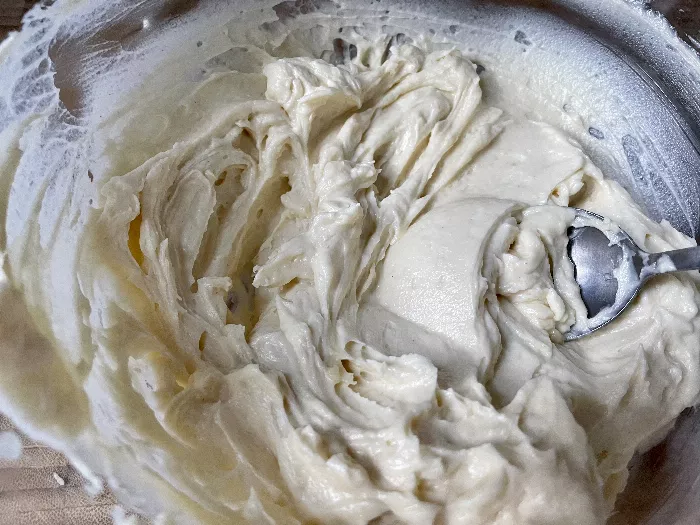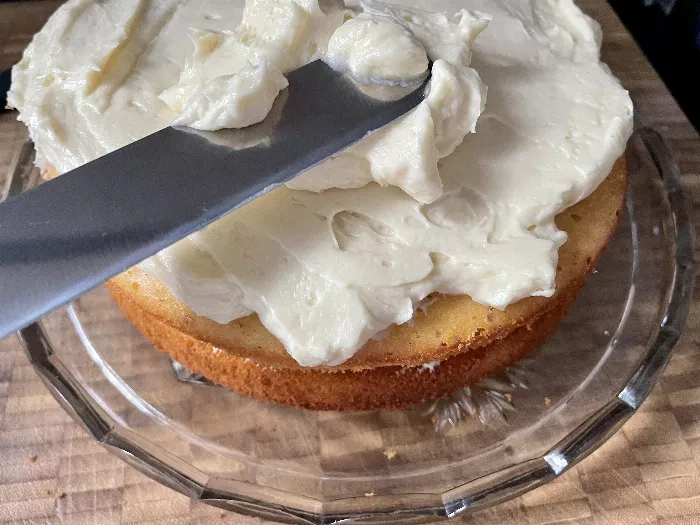 Place the first sponge, add a quarter of the buttercream and spread, add the second cake layer and apply the rest of the icing. If it's for guests I might pipe the icing, this frosting will pipe beautifully.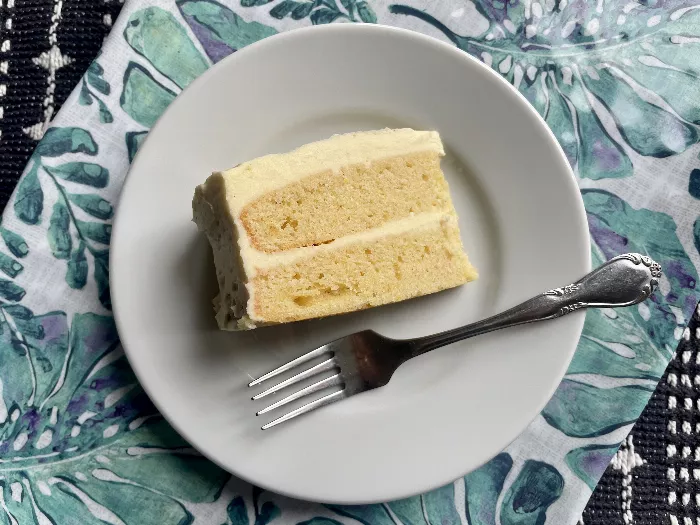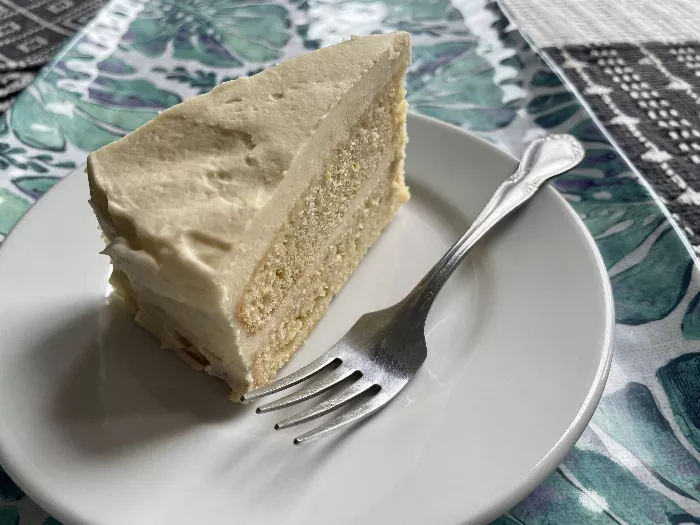 Refined Sugar Free Lemon Sponge Cake
Recipe Category: cakes
Recipe Cuisine: British
Prep Time: 20 mins
Cook Time: 20 mins
Servings: 12
Calories: 318
Rating: 5 from 1 votes
INGREDIENTS
50g melted butter
100g honey
3 large eggs
180g self-raising flour
Grated rind of 1 lemon
1 tbsp lemon juice
Frosting:30g flour
100g honey
160ml milk (dairy or oat)
150g butter at room temp
1 tbsp fresh lemon juice
RECIPE METHOD
Preheat oven to gas mark 5/375F/190c
Whisk together butter, honey, eggs, lemon juice and lemon zest
Stir in flour, scrape into 2 oiled cake tins and bake for 20 minutes or until a skewer comes out clean
Make the frosting:Add flour and honey to a pan over a low heat, gradually add the milk, whisking to combine
Continue to heat until the mix thickens, see the video for the consistency
Cool for 40 minutes in the fridge until it's room temperature
Whisk the butter, adding the thickened mix a spoonful at a time until it's all combined, then whisk in the lemon juice, continuing to whisk until it's the consistency of light buttercream
Spread or pipe onto the cooled cake
Really Sugar Free Recipe Video:
Be the first to comment...