REALLY SUGAR FREE
Easy Sugar Free Recipes. Healthy, Natural Ingredients. No Artificial Sweeteners.
Homemade protein bars are a healthy alternative to other snacks, and they are so satisfying they can even be a meal replacement
Homemade Protein Bars Recipe
Posted: 5th December 2019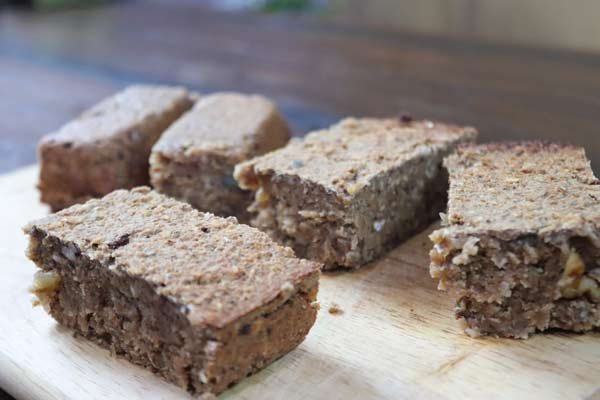 These low sugar homemade protein bars are full of heart-healthy ingredients such as nuts and seeds but they have an unexpected addition - chickpeas - that add stomach-filling substance to this healthy snack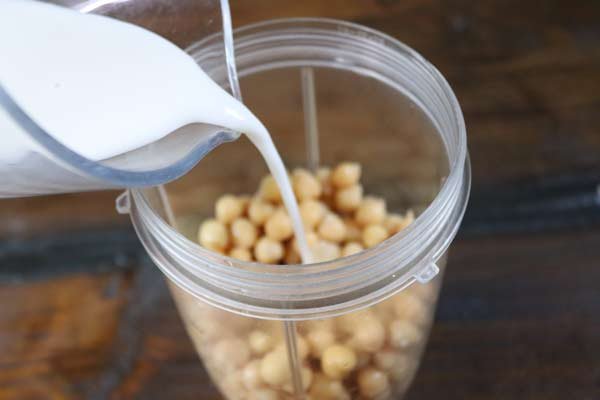 This recipe was created because many so-called healthy snacks are actually packed full of refined sugar ingredients such as maltodextrin and golden syrup. Rather than sustaining us, these ingredients create spikes in our blood sugar, causing us a short energy burst but then a debilitating energy shortage. They also cause well-documented long-term effects on our health, such as obesity, diabetes and heart disease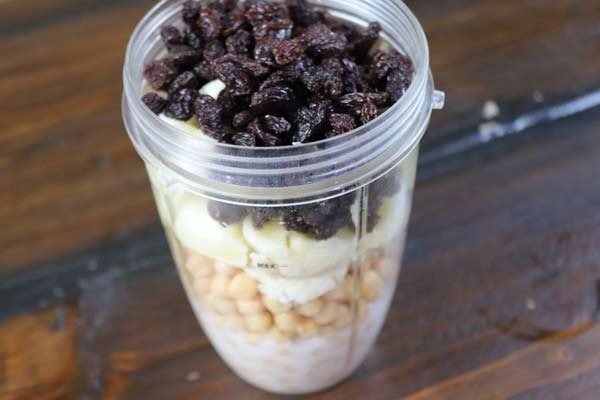 The base ingredient for this protein bars recipe is chickpeas. They are naturally high in protein and also a rich source of minerals, fiber and vitamins which have many health benefits as well as tasting delicious in these subtly sweet bars. They are also packed with raisins and bananas which are healthy souces of sweetness and really satisfying, making them a great choice for a diabetic protein bar
We add a small amount of vanilla essence which helps to develop the sweet flavors from the banana and raisins. Also because we use almond milk, these protein bars are great for those who can't tolerate dairy in their diet. Almond milk is lower in calories than cow's milk, but with a similar texture so it's an ideal substitute. In fact many sources say almond milk is the most popular plant milk in the US. Just make sure to read the ingredients to make sure it is sugar free as many almond milk manufacturers do add sugar to their products
Another reason these delicious low sugar protein bars are so filling is that they contain a high amount of oats, which are shown to give an increased feeling of fullness due to the fact that they contain large amounts of beta-glucan, which is a type of soluble fiber. This also promotes healthy gut bacteria which in recent years has been more and more understood to have a high impact on our health and well-being
The wide variety of nuts and seeds in these peanut butter protein bars are also a great source of omega-3 fatty acids, antioxidants, calcium, iron and fiber, as well as adding texture and even more taste to these healthy snack bars
Scrape the mixture into the lined tray, it should be quite a thick mixture so smooth it out before baking
We found these are absolutely great to eat through the week as a healthy alternative to other snacks, they are so substantial they even make a great breakfast bar and go really well with coffee or tea. This healthy protein bar recipe is packed with superfoods and so tasty, and many of the ingredients such as the nuts and seeds can be swapped to your own preferences. We really enjoyed eating these no sugar protein bars, and will be making them regularly as a healthy snack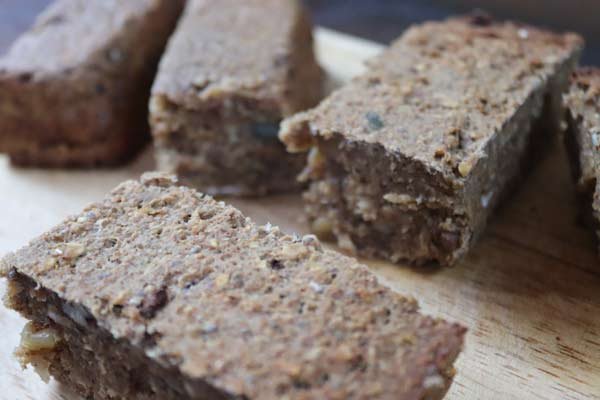 Homemade Protein Bars
Recipe Category: Snacks
Recipe Cuisine: International
Prep Time: 10 mins
Cook Time: 40 mins
Servings: 16
Calories: 355
Rating: ★ ★ ★ ★ ★
INGREDIENTS
350g Cooked Chickpeas
100ml Almond Milk
2 Bananas
200g Peanut Butter
100g Raisins
2 Tablespoons Honey
2 Teaspoons Vanilla Extract
350g Oats
35g Chia Seeds
30g Pumpkin Seeds
30g Sunflower Seeds
40g Walnuts
30g Pecan Nuts
1 Egg
RECIPE METHOD
Preheat the oven to 180 degrees celcius (355F)
Blend the chickpeas, almond milk, bananas, peanut butter, raisins, honey and vanilla extract together
Then stir in the oats, seeds, nuts and egg
Scrape into a lined baking tray, smooth flat and bake for 25 to 30 minutes until lightly browned
Allow to cool then slice into bars
Really Sugar Free Recipe Video:
Be the first to comment...