Sugar Free Fruit Scones
How to eat these English Scones? Our serving suggestions would be to serve either fresh from the oven or warmed up, sliced and buttered, or spread with sugar free jam and top with clotted or whipped cream
Posted: 12th of January 2020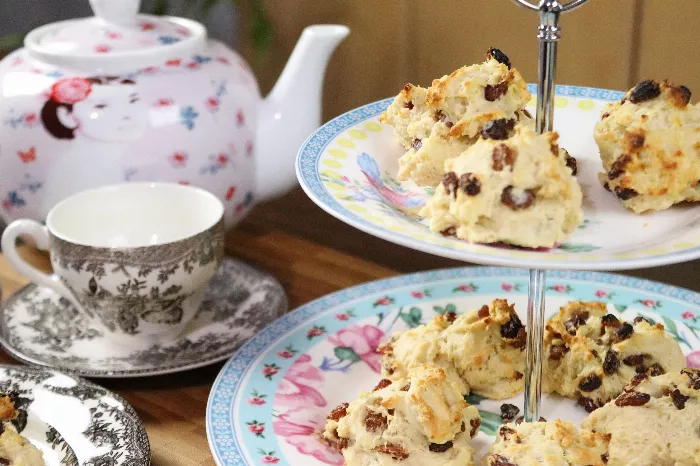 English scones are traditionally served as part of afternoon or cream tea, served buttered with clotted cream and jam. When was the scones origin? The word scone itself apparently comes from Middle Dutch "schoonbroot" meaning "fine bread." It seems that afternoon tea was established in England by Anna, the seventh Duchess of Bedford, in the year 1840. It was to be served around 4pm as it was the fashion to serve dinner late in the evening. Scones in the UK will be found on any afternoon tea menu, along with tea, sandwiches and cakes. If you're avoiding or cutting down refined sugar, that doesn't mean you have to miss out on this English tradition.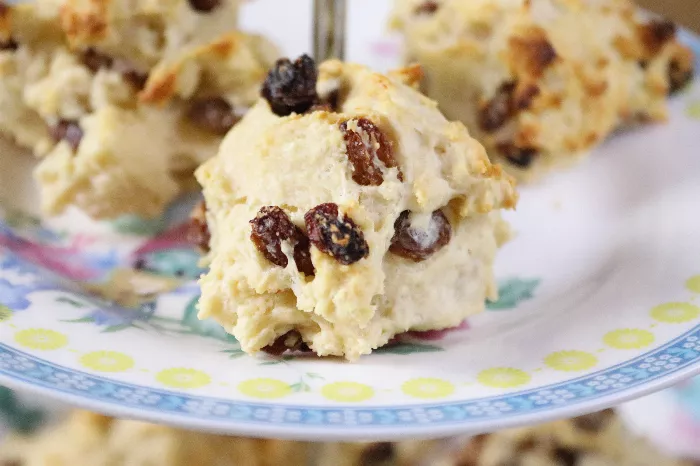 How to eat English Scones? Our serving suggestions would be to serve either fresh from the oven or warmed up, sliced and buttered, or spread with sugar free jam and top with clotted or whipped cream. Have a good rummage in your cupboards for mismatched vintage crockery, Victorian teaspoons and a cute teapot for afternoon tea with friends.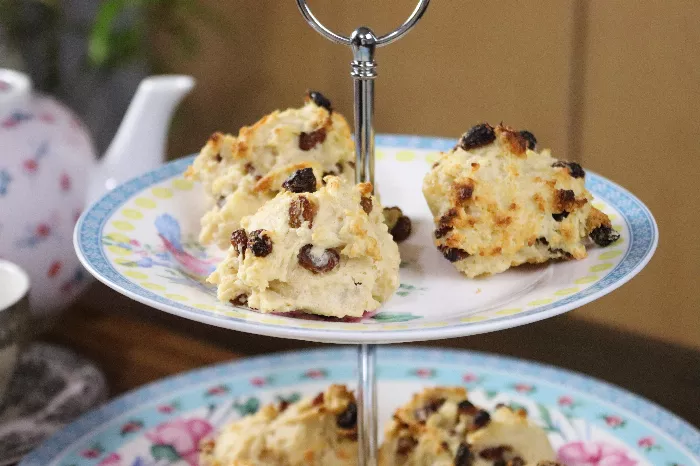 You can easily get the kids involved too as these 4 ingredient scones are a quick fun recipe to make. It's easy to double and triple the ingredients for baking a large batch. How many calories are in scones? Generally shop bought scones contain around 300 to 400 calories each, mainly due to the high fat and sugar content. But these fruit scones contain only 106 calories each making them a great snack as part of a healthy diet.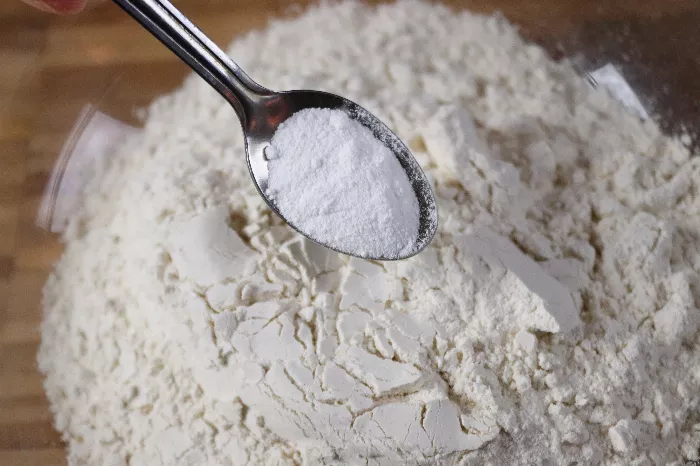 Add a spoon of baking powder to help with the rise while baking, these fruit scones are light and fluffy. Mix well before rubbing in the butter. This will be easier if your butter is at room temperature. The mix should resemble fine breadcrumbs.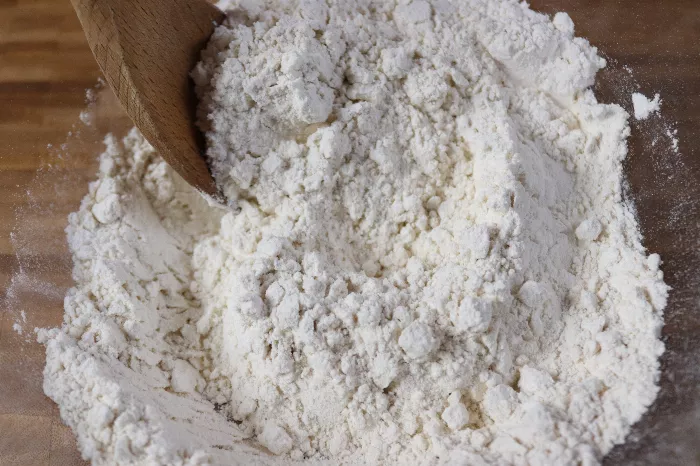 Then mix in the sultanas, you can also substitute the dried fruit with raisins or chopped dates.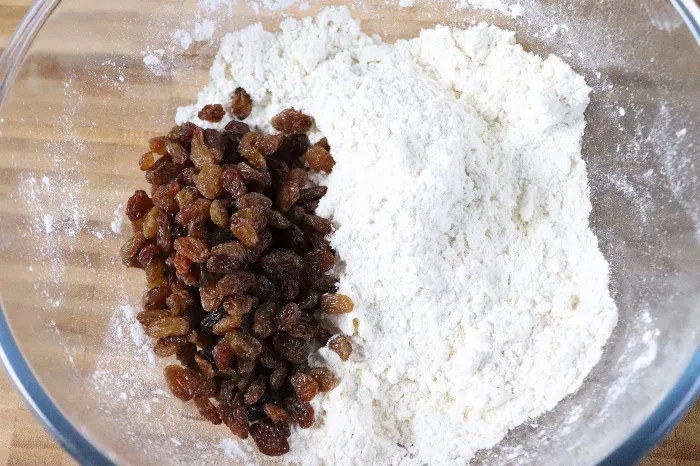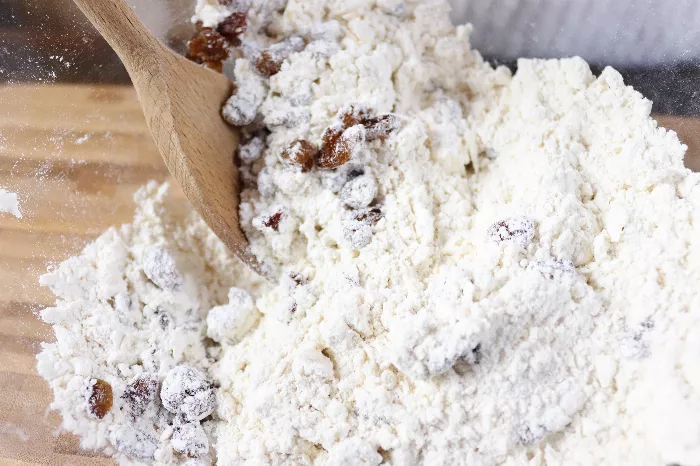 Add the milk and stir well until all the flour is combined, the dough will be fairly stiff.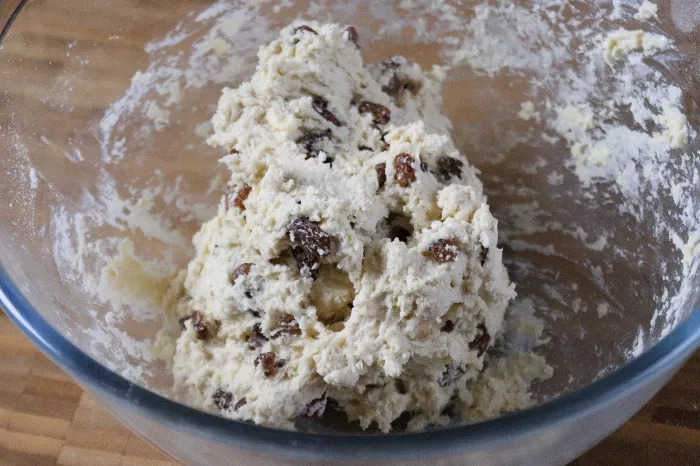 Take small spoonfuls of the fruit scone mixture and place on a non stick baking tray, leaving a 1 cm gap between the scones.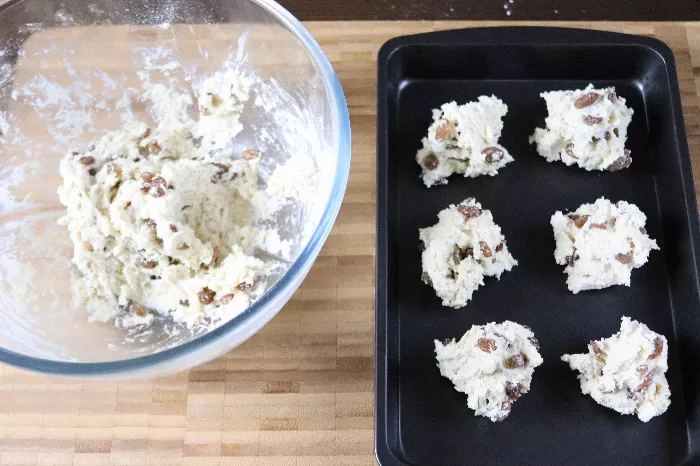 Bake until they are very lightly browned on the outside.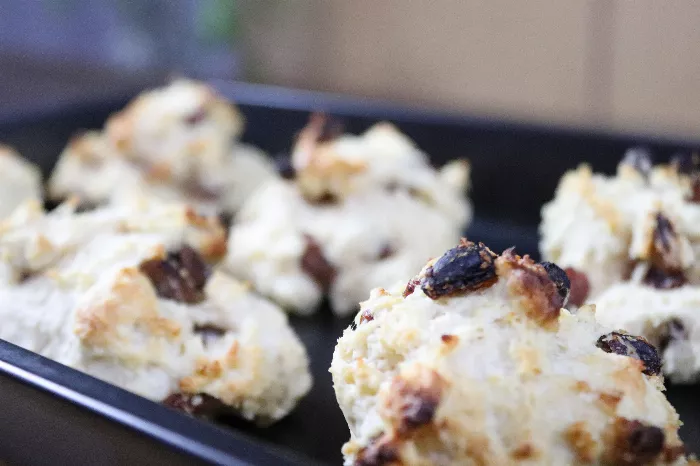 Serve the scones with sugar free jam and clotted or whipped cream, or spread simply with butter.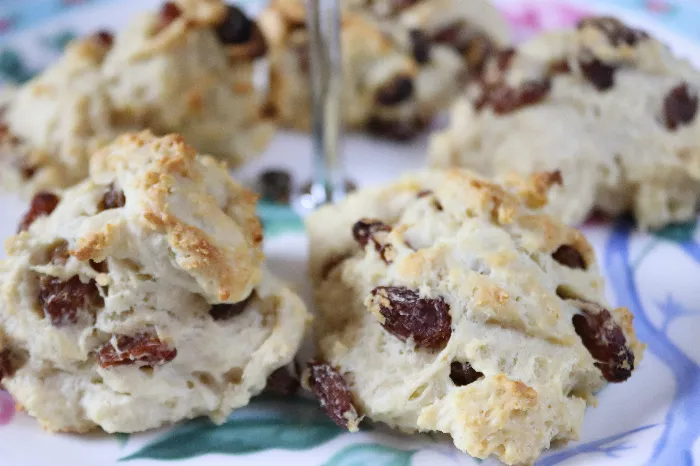 They are perfect with a pot of tea.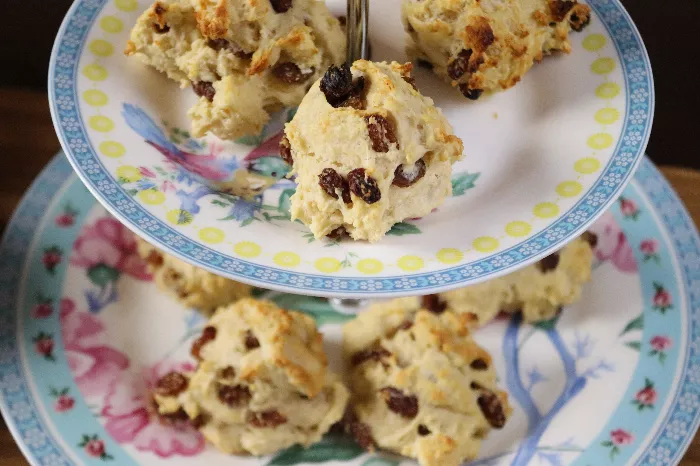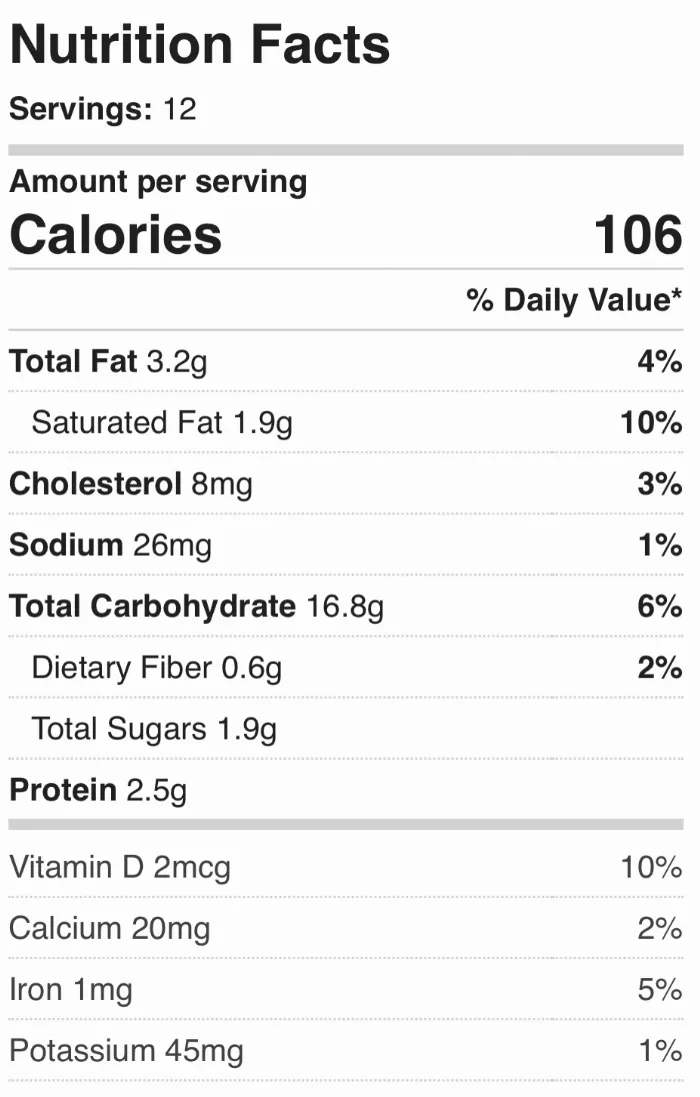 Fruit Scones Easy Recipe
Recipe Category: Snack
Recipe Cuisine: British
Prep Time: 10 mins
Cook Time: 15 mins
Servings: 8
Calories: 106
Rating: 5 from 12 votes
INGREDIENTS
230 grams Self Raising Flour
1 teaspoon Baking Powder
40 grams Butter
150ml Milk
100 grams Sultanas
RECIPE METHOD
Preheat oven to gas mark 7 or 200 degrees celcius (390F)
Mix the flour and baking powder together, rub the butter into the flour until the mix resembles breadcrumbs
Pour in the milk and mix thoroughly into a dough
Take spoonfuls of the mix and place on a non-stick baking tray, bake for 15 mins until slightly golden
Really Sugar Free Recipe Video: