A Banana Bread Recipe
This sugar free easy Banana Bread or Cake Recipe is moist and healthy from ripe bananas and a handful of sultanas
Posted: 5th of January 2020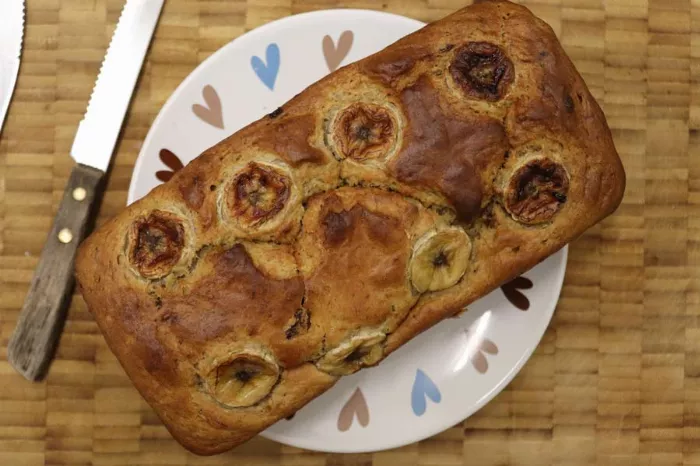 The sultanas and three ripe bananas keep this banana bread recipe moist and sweet without any sugar or artificial sweeteners.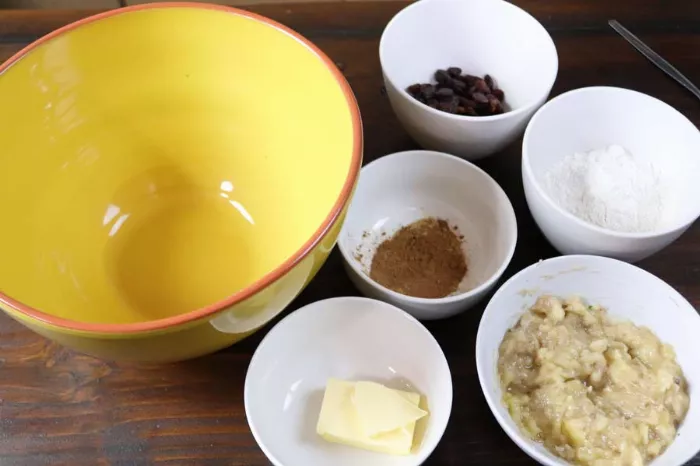 Save your bananas for a few extra days to make sure they are really ripe, the riper the bananas, the more sweet and moist your banana cake will turn out.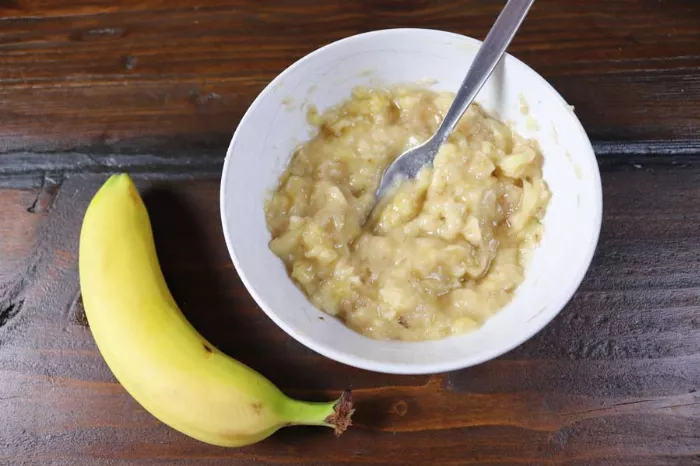 An egg helps the cake to rise well, we also added a little baking powder to help.
Whisk the egg before mixing all the wet ingredients together.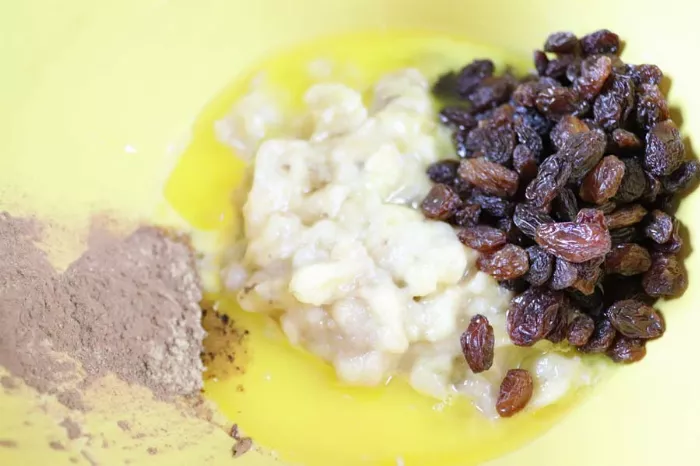 It's easy to make this no sugar banana cake recipe dairy free by swapping the butter for coconut oil.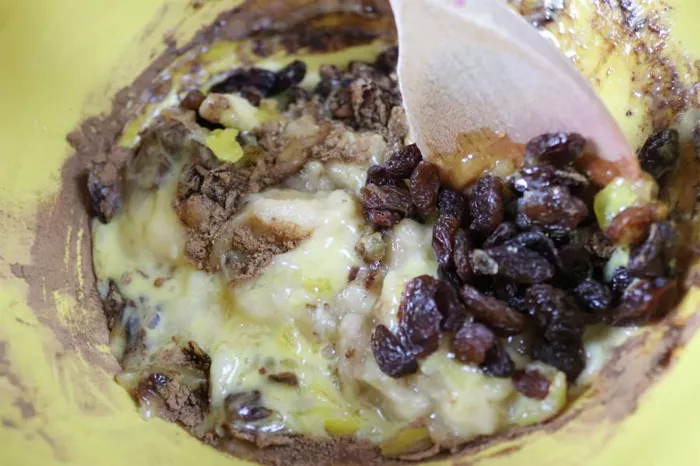 The handful of sultanas adds depth to a banana bread recipe, they are a great source of natural unrefined sweetness. You can optionally also add nuts like walnuts to this recipe.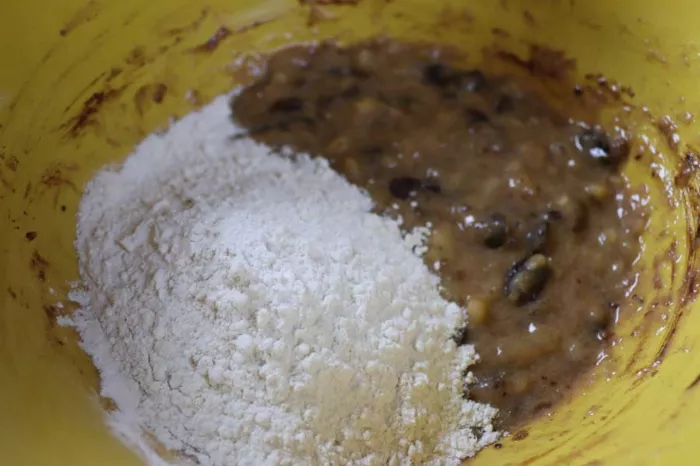 The spices - nutmeg, cinnamon and ginger - also add sweetness and warmth to your banana cake.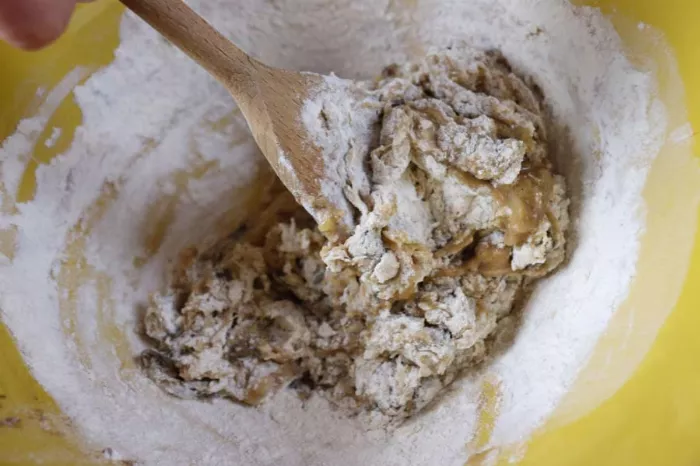 We used self-raising white flour this time, but you can also use wholemeal flour or a gluten free flour to make this banana cake recipe even more healthy.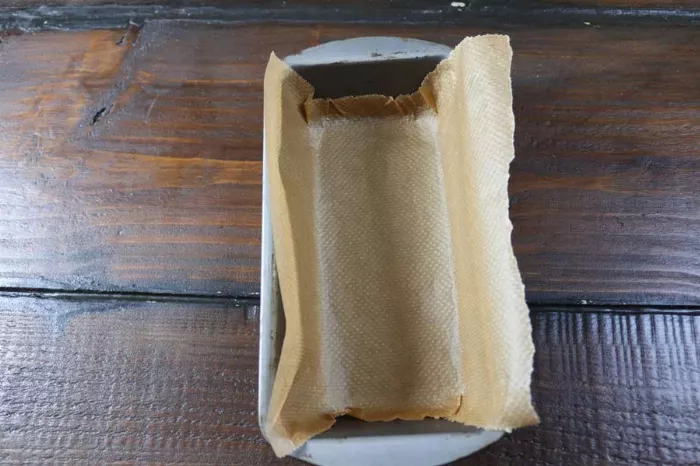 You can line your loaf tin with baking paper or grease it with oil before adding your cake mix.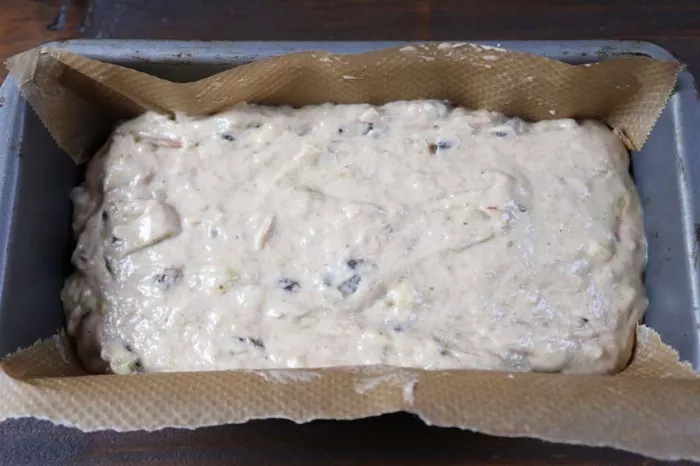 Your banana cake loaf will look even more pretty if you decorate the top with slices of more banana or chopped nuts.
This banana bread recipe comes out so moist, eat it for a quick breakfast or serve it as a healthy snack with a coffee.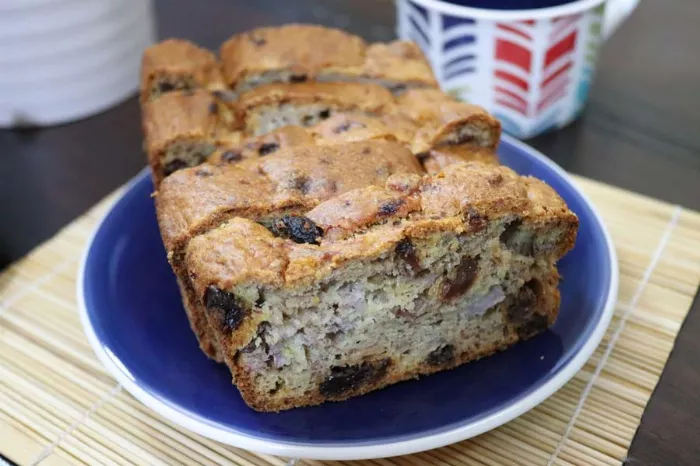 Have a look at our other healthy no sugar cake recipes.
A Banana Bread Recipe | No Sugar | Easy and Simple Cake
Recipe Category: cakes
Recipe Cuisine: British
Prep Time: 10 mins
Cook Time: 35 mins
Servings: 10
Calories: 126
Rating: 4.88 from 16 votes
INGREDIENTS
125g Self-Raising White or Wholemeal Flour
1 Teaspoon Baking Powder
1 Teaspoon Cinnamon
1 Teaspoon Nutmeg
1 Teaspoon Ginger
100g Sultanas
50g melted Butter or Coconut Oil
2 Teaspoons Vanilla Essence
1 Egg whisked
3 mashed ripe Bananas
RECIPE METHOD
Preheat oven to 180 degrees celcius (160 degrees for a fan oven)
Mix together the egg, bananas, melted butter or coconut oil and vanilla essence
Add the sultanas and spices, flour and baking powder and mix thoroughly
Line a loaf tin with baking paper
Scrape in the cake mix and optionally decorate with slices of banana then bake for 35 to 40 minutes until a skewer comes out clean
Allow to cool before serving
Really Sugar Free Recipe Video: