REALLY SUGAR FREE
Easy Sugar Free Recipes. Healthy, Natural Ingredients. No Artificial Sweeteners.
Truly a sugar free cake recipe but you would never know! Delicious and buttery, perfect with coffee or as a dessert served warm with cream
Sugar Free Brownies Recipe
Posted: 20th August 2019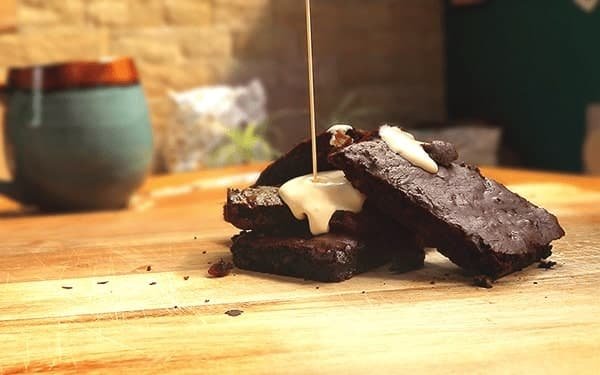 These melt in your mouth sugar free brownies are full of delicious staples such as raw, unprocessed honey and ripe banana, but they also slip in an ingredient you'd never expect - finely grated sweet potato - which adds a buttery, melting texture...
This recipe was created out of necessity! We had searched and searched online for a truly sugar free cake, but kept finding "sugar free" recipes that contained refined sugar from other sources, for instance, coconut sugar. Or they simply said: Use a sugar free replacement sweetener. (Which many avoid due to other health concerns.) We love to use wild honey, here's a link to purchase it from eBay, it's totally unrefined, and we use a brand that guarantees "No Sugar Feeding." For more information, read our article Raw Honey Benefits Vs Processed Honey.
It's optional but we also added some fresh or dried stevia for slight extra sweetness. But many find this recipe sweet enough if you use a very ripe banana :)
You can find plain cocoa powder without any added sugar. Buy organic if you like but just make sure that it's plain 100% cocoa.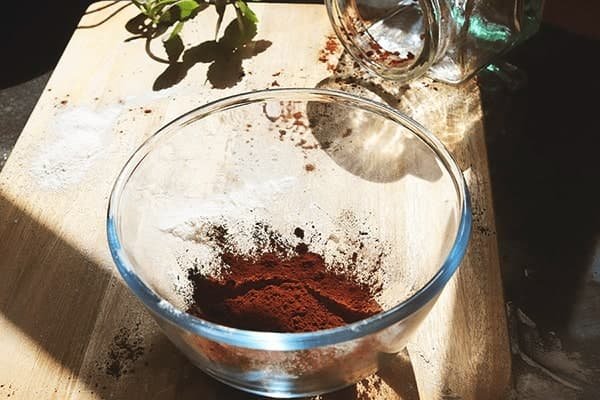 Crushed almonds are often added to brownies for the texture and that's really important here, but also the added sweetness combines with the other ingredients to be really satisfying.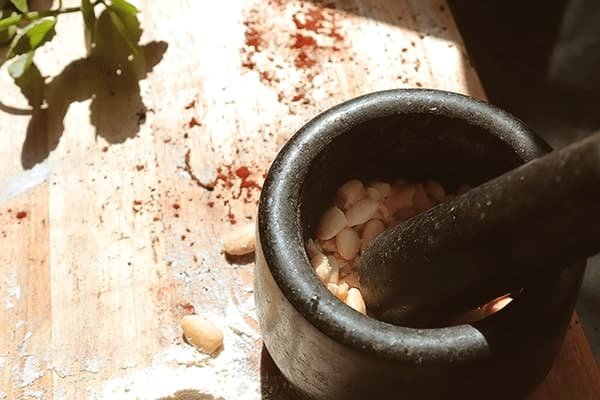 Serve warm with lashings of cream as dessert, or these brownies are perfect with a coffee when cooled.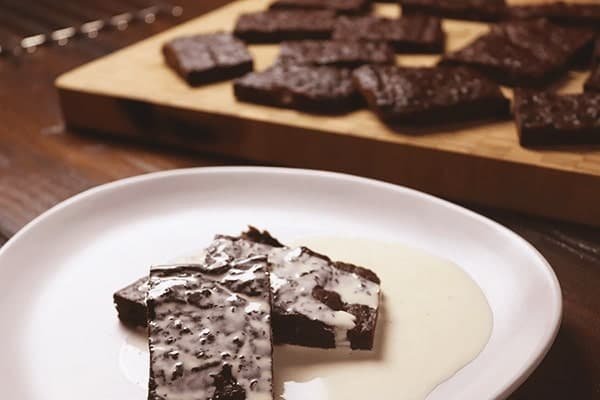 Sugar Free Brownies Recipe
Recipe Category: Dessert
Recipe Cuisine: American
Prep Time: 20 mins
Cook Time: 20 mins
Servings: 12
Calories: 175
Rating: ★ ★ ★ ★ ★
INGREDIENTS
150g Flour
50g Ground Almonds
50g Cacao or Cocoa Powder
1 Teaspoon Bicarbonate of Soda
100g Butter
40ml Milk
3 Eggs
1 Teaspoon Vanilla Bean or Natural Vanilla Extract
3 Heaped Tablespoons Raw, Unprocessed Honey
2 Heaped Tablespoons Natural Yogurt
250g Finely Grated Sweet Potato
2 Teaspoons Fresh or Dried Stevia
1 Mashed Banana
RECIPE METHOD
Preheat the oven to 180°c
Grease two square 20cm baking trays, and line the base with greaseproof paper
In a large bowl, mix finely crushed almonds with the flour, natural cacao powder, and bicarbonate of soda. Make a well in the centre
Put Butter (and dried or fresh Stevia leaf - optional) in a medium saucepan and melt over a low heat, stirring regularly. Don't allow to boil
Remove from the heat, and stir in the milk, vanilla, honey and yogurt into the melted butter until smooth and combined
Add eggs, finely grated sweet potato, and mashed banana. Stir well until combined
Gradually add to the flour mixture, stirring constantly with a wooden spoon to form a thick batter
Pour into the prepared tins and level out
Bake in the centre of the oven for 20 to 25 minutes, or until the brownie has risen and is just firm to the touch.
Serve warm, or leave to cool in the tin before removing and cutting into squares.
Really Sugar Free Recipe Video:
Be the first to comment...