REALLY SUGAR FREE
Easy Sugar Free Recipes. Healthy, Natural Ingredients. No Artificial Sweeteners.
This Sugar Free Flapjack recipe does not belong on a diet. They are unbelievable
Sugar Free Flapjack Recipe
Posted: 23rd September 2019
This Flapjack Recipe couldn't be any easier. If you're craving something sweet to go with a coffee, it really doesn't take long to make!
It's crumbly, sweet and gooey, everything you want from a flapjack recipe.
Traditionally the English flapjack recipe is made with sugar or golden syrup, so replacing the sugar with wild raw honey works really well.
The sultanas are optional but they are included in many traditional flapjack recipes because they are so lovely.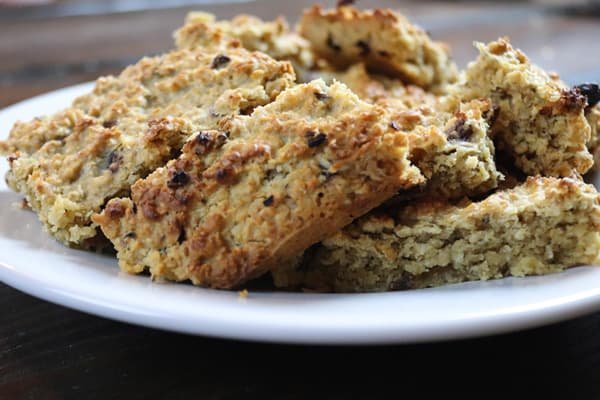 This took us a few attempts to get the delicious flapjack texture we know and love, we added an egg and a little dried stevia leaf to the traditional flapjack ingredients.
Mix all the dry ingredients together before adding the melted butter and honey.
After you've mixed in the melted butter and honey, let the mixture cool a little while before you stir in the egg.
Lining the tray with baking paper makes it easier to remove the flapjack after baking.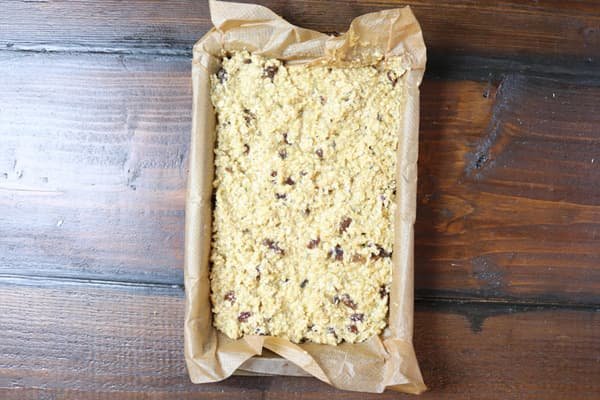 Keep an eye on your flapjack, it doesn't take long to bake.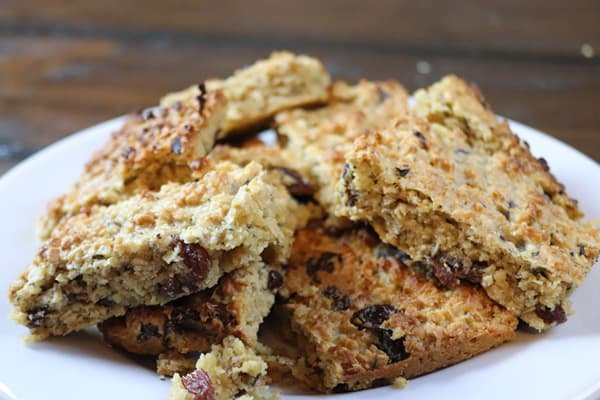 It really smells amazing.
Serve up with a coffee or tea at any time of the day.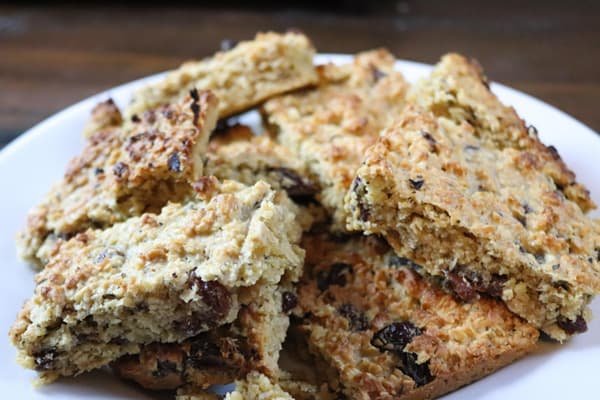 Sugar Free Flapjack Recipe
Recipe Category: Cakes, Snacks
Recipe Cuisine: British
Prep Time: 10 mins
Cook Time: 10 mins
Servings: 12
Calories: 225
Rating: ★ ★ ★ ★ ★
INGREDIENTS
200g Butter
3 Cups Oats
3.5 Tablespoons of Honey
0.5 cups Sultanas
2 tsp Dried Stevia Leaf
1 Egg
RECIPE METHOD
Preheat oven to 180 degrees celcius and line a baking tray with baking paper
Mix the dry ingredients together
Melt butter and honey in a pan and pour into dry mixture, mix thoroughly, allow to cool for a couple of minutes
Add the egg and stir in
Press mixture into the baking tray and bake for about 10 minutes until golden brown and smelling amazing
Really Sugar Free Recipe Video: