REALLY SUGAR FREE
Easy Sugar Free Recipes. Healthy, Natural Ingredients. No Artificial Sweeteners.
This easy Vanilla Custard recipe is so simple to make. No wonder custard has become an international classic, being used in an endless variety of delicious creations. This is the well known British creamy custard to pour on cakes, crumble or fruit desserts. Usually made with custard powder, this sugar free version with all natural ingredients uses fresh egg yolks, cream and a little honey
Vanilla Custard Recipe with Cream and Eggs
Posted: 29th December 2019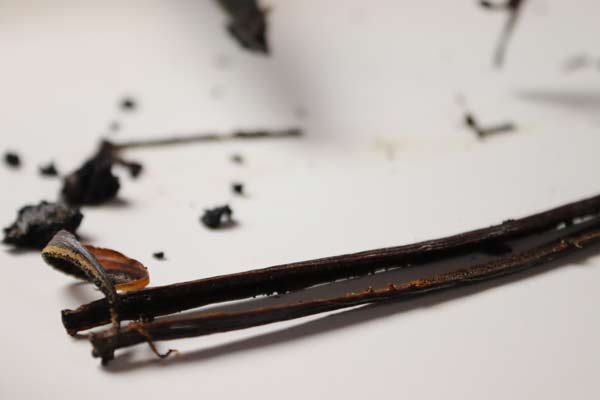 It's worth using fresh vanilla pods if you can get hold of them for this custard recipe, or replace it with a teaspoon of sugar free vanilla essence. Scrape out the insides of the vanilla pod with a knife, then add all the pulp and the pod to the milk and cream in the pan
Bring the custard base to almost a boil, you don't want it to actually boil but you'll see the milk start to show tiny bubbles at the edges. Remove from the heat
This custard recipe uses fresh egg yolks. Separate your eggs, keeping the egg whites for another recipe. You can add them to your homemade mayonnaise recipe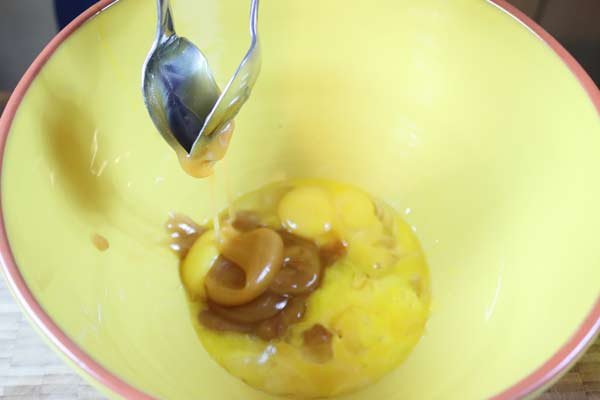 Put the egg yolks in a bowl with the honey. Honey is actually sweeter than sugar, so you only really need to use one tablespoon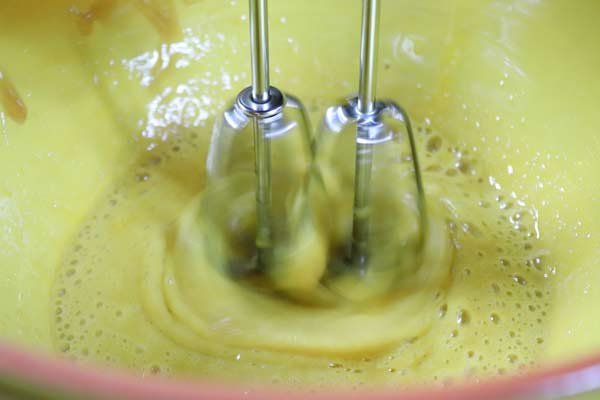 Whisk the custard with a hand whisk or electric mixer until the eggs turn lighter and bubbly
Pour in the milk and cream, whisk together, then return the custard to the pan and keep whisking and heating very gently, for up to 8 or 9 minutes, until it thickens enough to use. Pour the custard generously over cakes or fruit for a traditional easy dessert
>
Easy Sugar Free Vanilla Custard Recipe
Recipe Category: Dessert
Recipe Cuisine: British
Prep Time: 10 mins
Cook Time: 20 mins
Servings: 5
Calories: 271
Rating: ★ ★ ★ ★ ★
INGREDIENTS
1 Vanilla Pod
300ml Double Cream
100ml Milk
3 Egg Yolks
1 tbsp Honey
1 tbsp Cornflour
RECIPE METHOD
Heat the cream, milk and scraped vanilla pod in a saucepan until it just comes to almost boiling
Whisk egg yolks, cornflour and honey in a bowl until fully combined and pale
Pour the warm cream mixture into the bowl and whisk together, then return the custard to the pan and keep whisking over a low heat for around 8 minutes until it thickens, don't allow it to boil
Serve poured over one of our sugar free cakes
Really Sugar Free Recipe Video:
Be the first to comment...