REALLY SUGAR FREE
Easy Sugar Free Recipes. Healthy, Natural Ingredients. No Artificial Sweeteners.
These all-butter sugar free cookies are unbelievably good. They are perfect to dip in milk or tea. There's something about the pinch of salt and the vanilla that works so well
Sugar Free Recipe for Cookies
Posted: 27th January 2021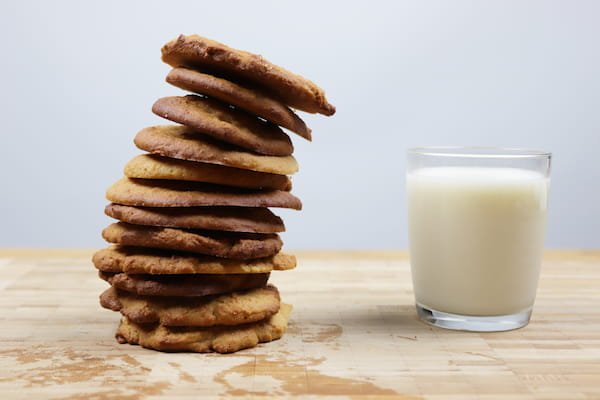 Hi, my name is Cat. I started Really Sugar Free to share the sugar free recipes I found since I discovered I can't eat refined sugar. This recipe has been a while coming! I've been missing these kind of cookies and have made several attempts but it's taken some refinement to get the texture I remember.
When you bake using honey it can result in a very different texture to sugar so we added ground almonds to add some slight crunch.
This sugar free cookie recipe only uses 8 ingredients. First melt the butter and honey, it's easy to blitz them together in the microwave for a few seconds until they're soft enough to mix.
Then add the egg and vanilla extract, beat the mix again until completely smooth
Then add the flour, ground almonds, baking powder and pinch of salt and stir in thoroughly. The cookie dough mix will be fairly soft as you can see in the pictures, don't worry.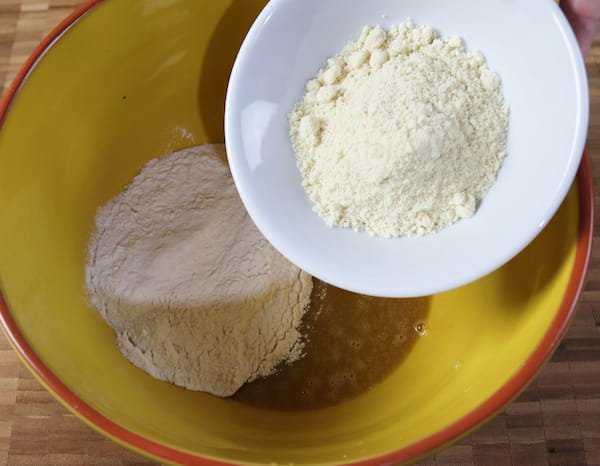 Don't miss out the pinch of salt. You won't regret putting it in.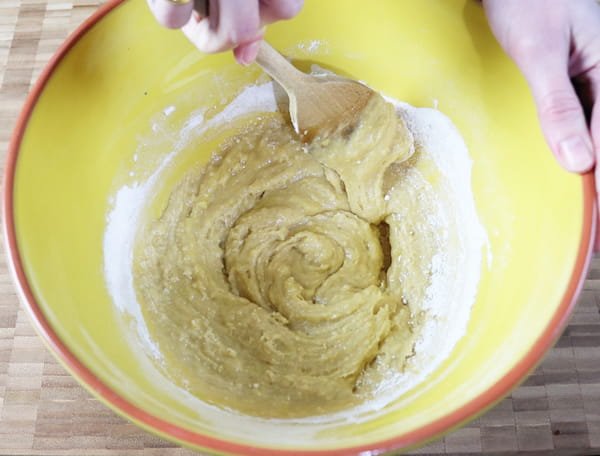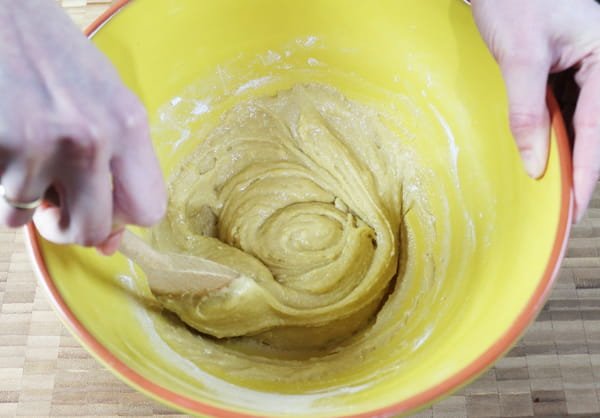 Place spoonfuls of the cookie mix onto non stick baking trays, you'll want to spread them out in circles to about 0.5 cm thick, and they'll spread out a little as they bake.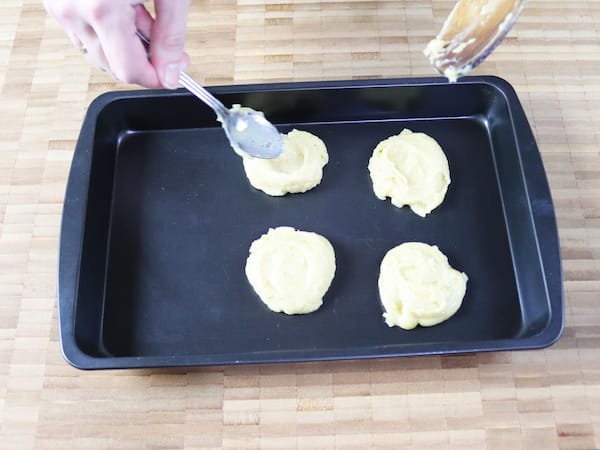 Bake your cookies for 15 minutes until the edges are golden.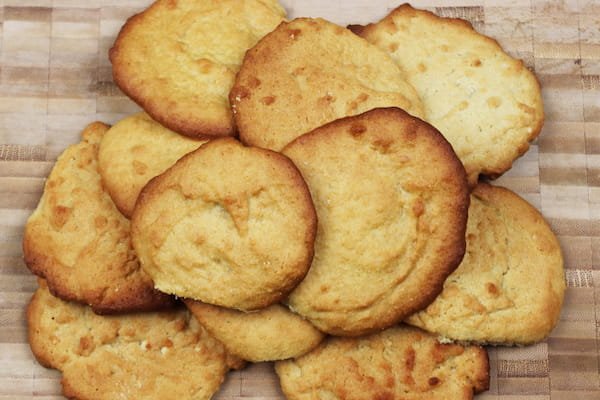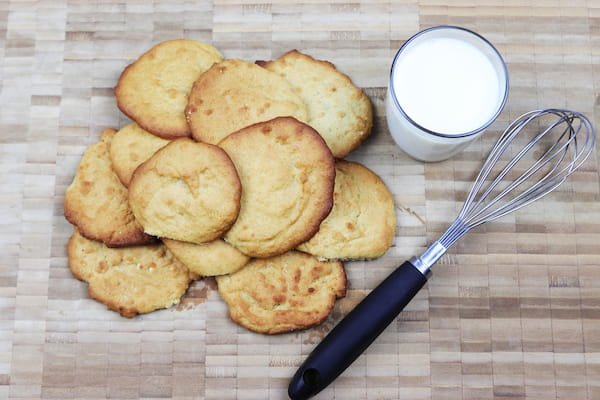 Of course you can eat your cookies immediately but they are very soft when they first come out of the oven so if you let them cool first you'll be rewarded with a sugar free cookie with a beautiful texture that can be dipped into milk, tea, coffee etc. as required.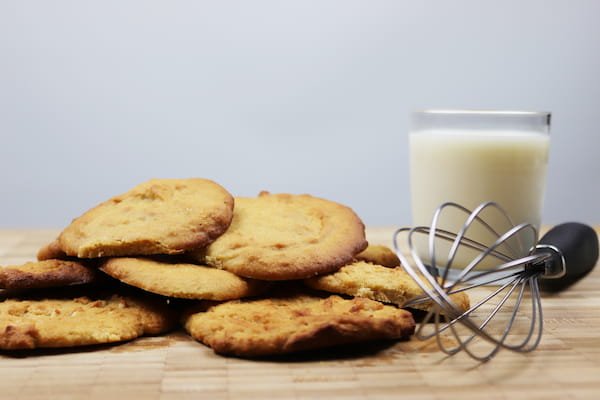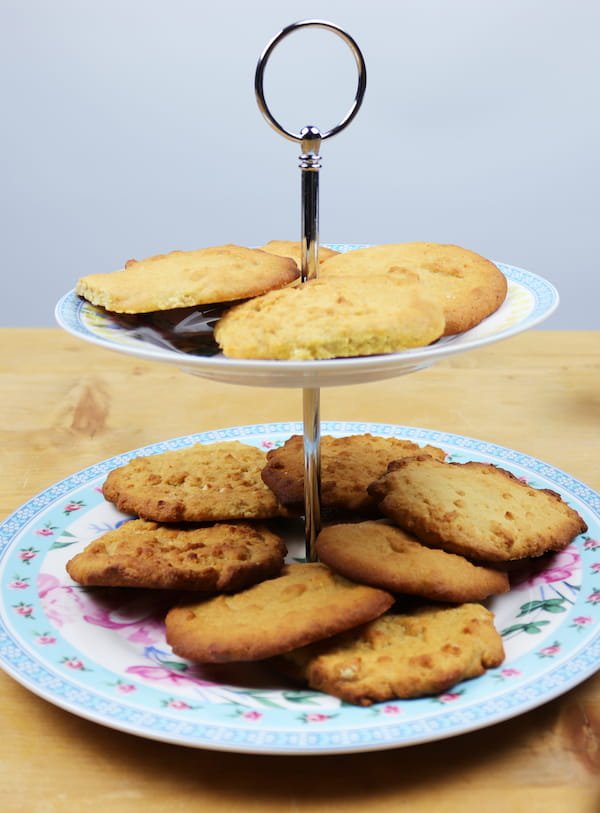 These will keep for at least a week in an airtight container. I still can't believe how well this final batch came out.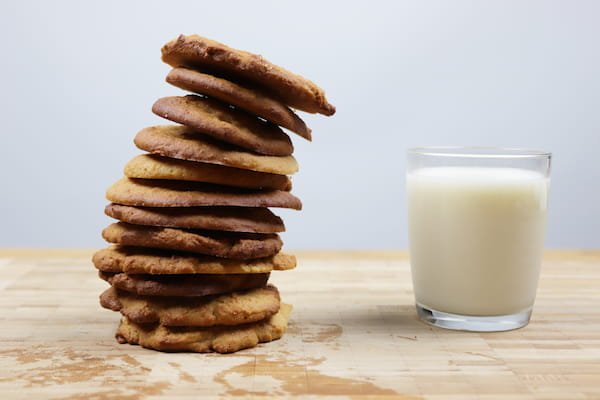 Sugar Free Recipe For Cookies
Recipe Category: Snacks
Recipe Cuisine: British
Prep Time: 10 mins
Cook Time: 15 mins
Servings: 12
Calories: 187
Rating: ★ ★ ★ ★ ★
INGREDIENTS
115 grams Unsalted Butter (0.5 cups)
100 grams Honey (4 tablespoons)
100 grams Ground Almonds (1 cup)
125 grams Plain Flour (1 cup)
1 Egg
0.5 tsp Baking Powder
Pinch of Salt
1 tsp Vanilla Extract
RECIPE METHOD
Preheat oven to gas mark 6 / 200 degrees celcius.
Melt the honey and butter then beat in the egg and vanilla extract.
Stir in the flour, ground almonds, baking powder and salt.
Spread spoonfuls of the cookie mix onto a non-stick baking tray, make them about 0.5cm thick.
Bake for 15 minutes, allow to cool.
Really Sugar Free Recipe Video: