REALLY SUGAR FREE
Easy Sugar Free Recipes. Healthy, Natural Ingredients. No Artificial Sweeteners.
This satisfying tomato pizza sauce recipe is made from slowly cooked fresh tomatoes until it's thick and tangy
Sugar Free Pizza Sauce
Posted: 9th September 2019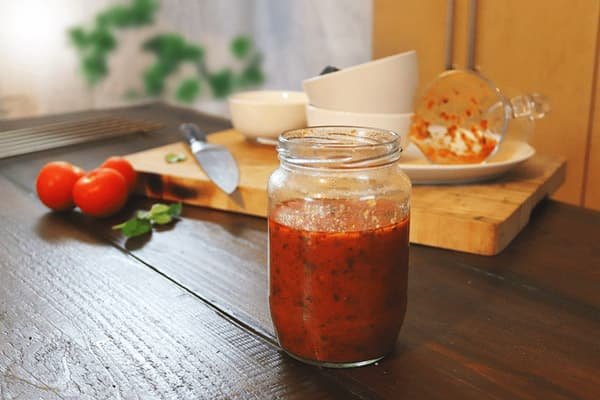 So you're wanting a really quick, healthy, easy pizza sauce to keep in the fridge for when you've been at work all day and come home ready to rustle up a homemade pizza or pasta. Or you've bought too many tomatoes. Or you've grown too many tomatoes. This is the tomato pizza sauce recipe for these situations. Is pizza sauce the same as pasta sauce? They are basically very similar but a pizza sauce would generally be quite thick so it won't run off the crust or steam the base as it's cooking. This tomato sauce recipe goes well with pasta too. According to some sources, many restaurants use a single fresh tomato sauce for both their pizza sauce and tomato pasta sauce dishes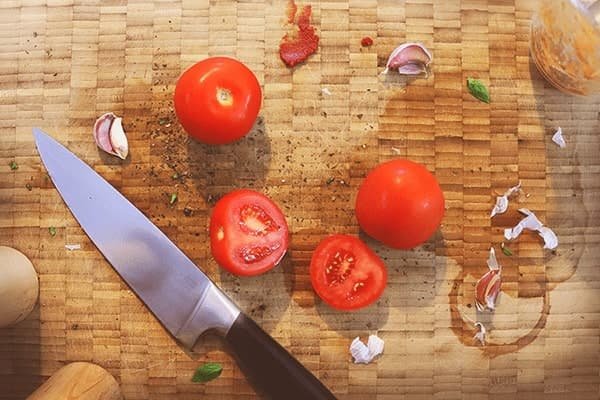 Fresh tomatoes and garlic are the key to this simple delicious pizza sauce. It's difficult to find a ready made jar of sauce that doesn't contain added sugar. But you can make this in bulk and it also freezes really well.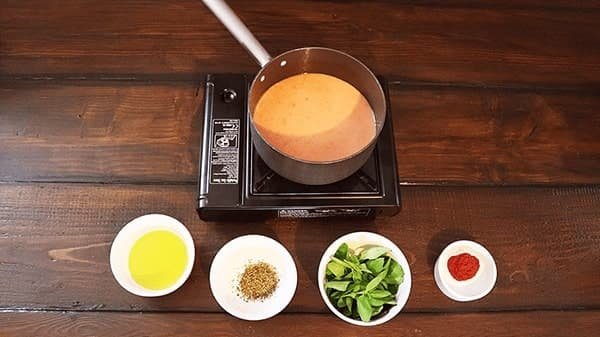 The seasoning for pizza sauce is easy. Fresh basil is lovely, but it will still be great if you are using dried herbs too.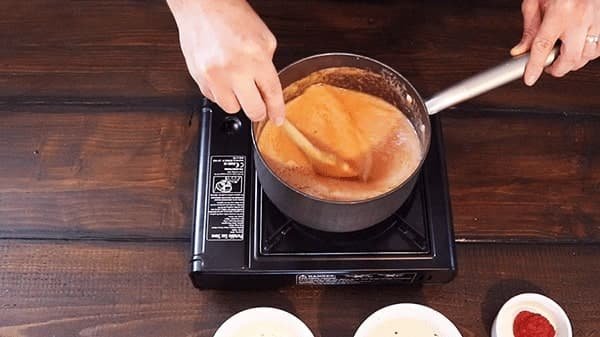 Simmer gently untll you see the sauce becomes thick enough to use. When you add the tomato puree it will thicken up slightly more.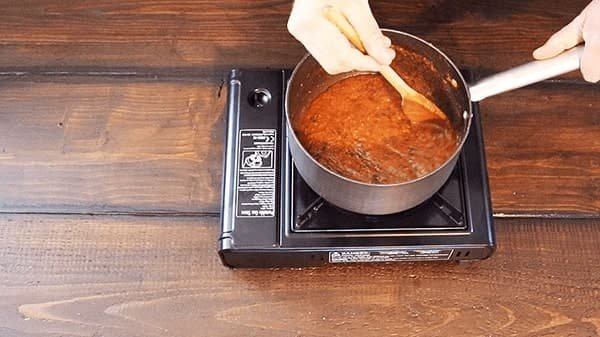 You can use it immediately and it's beautiful, but if you keep it in the fridge overnight then the flavors develop even more.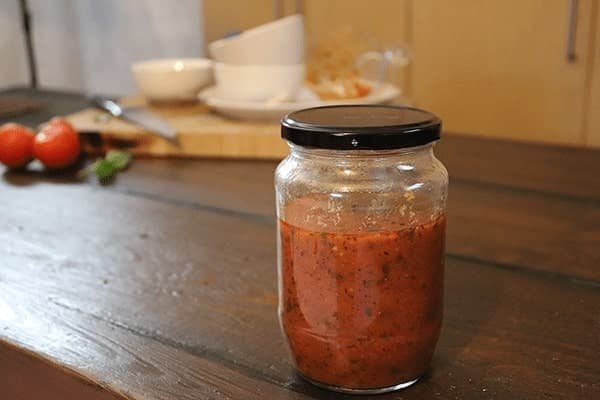 Here's our simple and easy pizza dough recipe.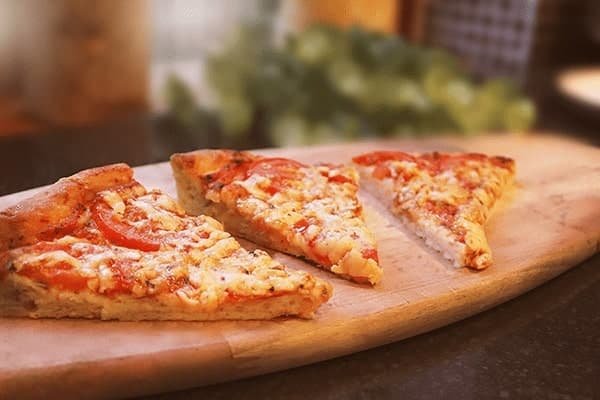 Sugar Free Pizza Sauce
Recipe Category: Main Meal
Recipe Cuisine: Italian
Prep Time: 10 mins
Cook Time: 40 mins
Servings: 6
Calories: 127
Rating: ★ ★ ★ ★ ★
INGREDIENTS
700g Tomatoes
5 Cloves Garlic
5 Tablespoons Olive Oil
3 Teaspoons Dried Oregano
Handful of Basil Leaves (chopped)
2 Tablespoons Tomato Purée
Pepper
Salt
RECIPE METHOD
Blend the tomatoes and garlic together in a food processor/blender
Pour into a medium saucepan and stir on a low heat until simmering
Season well with salt and pepper
Add the olive oil and continue to stir on the low heat for 5 minutes
Add the dried oregano and chopped basil leaves, and simmer, stirring regularly, for 30-40 minutes. The sauce should be quite reduced and thickened at this point, and a slightly deeper colour
Add the tomato purée and stir for a final few minutes
Allow the sauce to cool, and then store in a glass jar in the fridge for up to 2 weeks, or spread on our pizza dough recipe to enjoy a delicious sugar free pizza!
Really Sugar Free Recipe Video:
Be the first to comment...