REALLY SUGAR FREE
Easy Sugar Free Recipes. Healthy, Natural Ingredients. No Artificial Sweeteners.
Healthy Recipe for Apple Cake with Fresh Apples
Posted: 5th November 2019
This recipe for apple cake with fresh apples makes a delicious, easy healthy apple cake without sugar. We make this homemade apple cake from scratch with cinnamon, nutmeg, raw honey, and ground almonds. A lot of lovely things come together to make this no sugar apple cake
We love ground almonds! With sugar free apple cake, or any low sugar and sugar free recipes, it's important to get the taste and texture right, and sometimes flour on its own doesn't quite cut it. But ground almonds are not only very healthy, but combine with the flour to make a really tasty base for the cake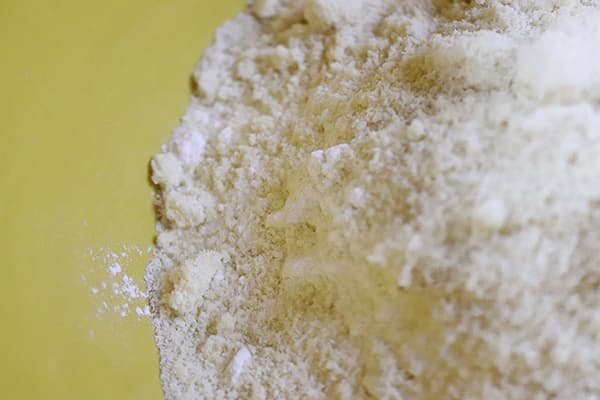 Diabetic apple cake recipes need plenty of flavor, and that's where the spices come in – there is nothing like the combination of apple cake with cinnamon and nutmeg! Sweet and nutty, fresh and rich all together
In order to keep this apple cake recipe healthy, delectable, and sweet, we've added a handful of raisins. It just adds that extra layer of juiciness that really benefits the cake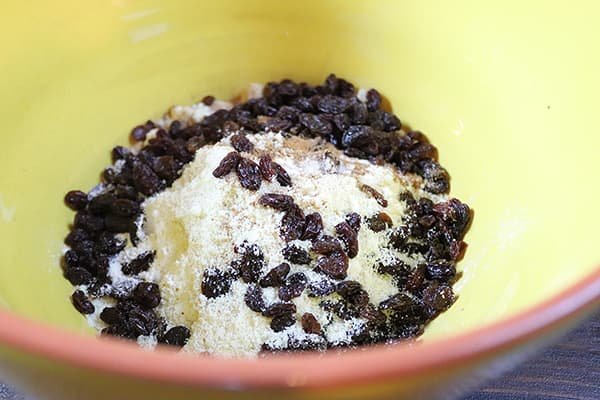 If you've ever seen something pop up a lot in our recipes, it would be dried stevia leaf. This is a fantastic, cheap natural sweetener to use. It's not an artificial sweetener like you would find on supermarket shelves, this is nothing but the dried leaf in its natural state – just like any other dried herb. It's fantastically sweet, completely natural and healthy, and doesn't have the unpleasant taste that comes with artificial stevia sweetener! You can get it here from eBay – it really is worth stocking up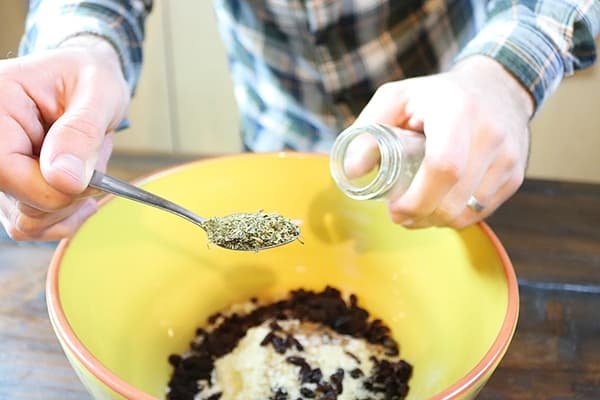 Good quality eggs and butter provide a lovely, moist texture to this low sugar cake. If you want to make this recipe for apple cake with oil instead of butter, simply replace the butter with 80ml of whichever oil you like to use for baking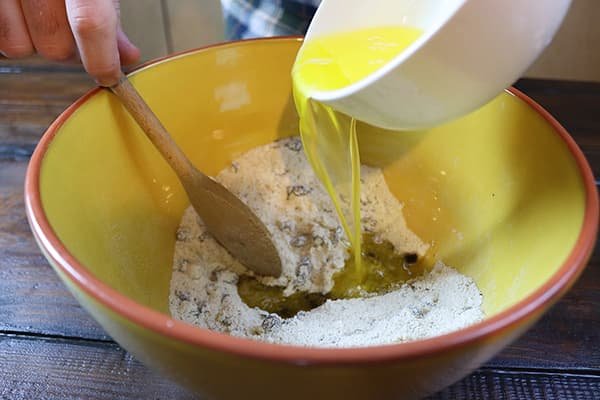 Raw, unprocessed honey works well with a sugar free diet, and is recommended as a nutritious, healthy thing to be eating. But it's important you use the right type. Our blog on raw honey will tell you everything you need to know, including what type we use
We were amazed to see how easy it can be to make such a tasty, moist sugar free apple cake when the right ingredients come together. It's one of those recipes where you've finished it no time, and you keep craving it for days after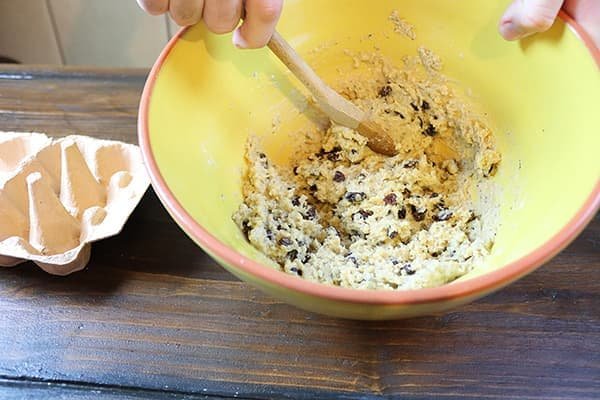 Fresh apples! The key ingredient to our healthy apple cake recipe. And it couldn't get more easy – no cutting, no peeling, no boiling. Just take a grater, take the fresh apples, skin and all, and grate them into the mixture! Grate every side of the apple, stopping just before the pips - simple as that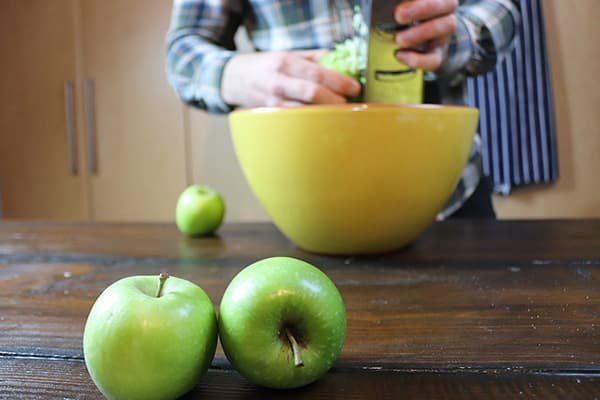 The grated apple makes the apple cake texture incredibly moist, juicy and soft. Instead of chunks of apple, you get a lovely apple taste with every bite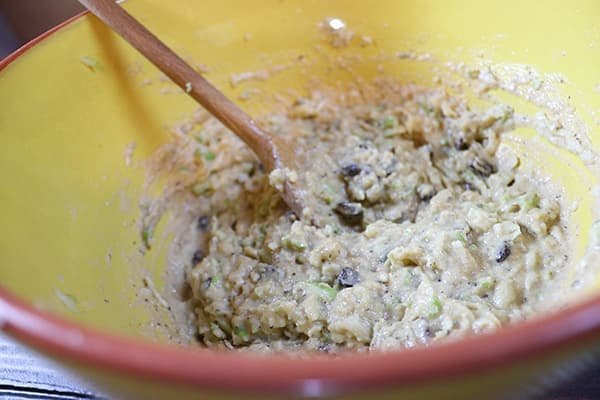 We've found this bakes best in something shallow, such as a brownie tin. But you can use any cake tin you have. Whatever you've found works for you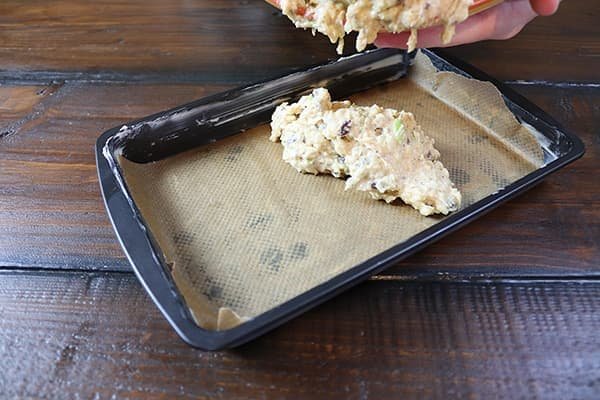 We like to eat this sugarless apple cake not long after it's come out of the oven, when everything is warm and soft. It goes really well with cream, yogurt, or just as a healthy pick-me-up with a cup of coffee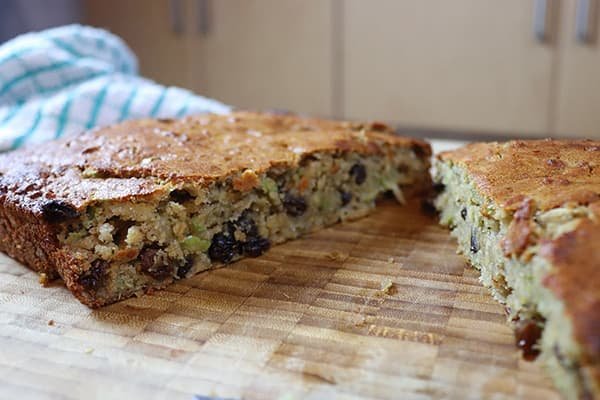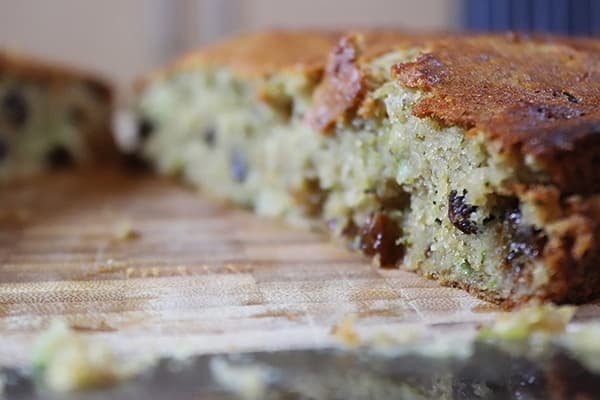 Healthy Recipe for Apple Cake with Fresh Apples
Recipe Category: Dessert
Recipe Cuisine: American
Prep Time: 15 mins
Cook Time: 20 mins
Servings: 12
Calories: 272
Rating: ★ ★ ★ ★ ★
INGREDIENTS
150g Self Raising Flour (1.25 cups)
150g Ground Almonds (1.25 cups)
100g Melted Butter or 80ml Oil (0.5 cups)
3 Eggs
100g Raisins (0.5 cups)
2 Teaspoons Vanilla Extract
4 Tablespoons Raw, Unprocessed Honey
3 Sweet Apples
2 Teaspoons Dried Stevia Leaf
1 Teaspoon Bicarbonate of Soda
1 Teaspoon Cinnamon
1 Teaspoon Ground Nutmeg
RECIPE METHOD
Preheat the oven to 180 degrees Celsius (350 degrees Fahrenheit)
In a mixing bowl, combine the self raising flour with the ground almonds, bicarbonate of soda, cinnamon and nutmeg
Add the dried stevia leaf and raisins, mixing well
Pour in the melted butter or oil, eggs and vanilla extract, and add the raw honey
Grate 3 apples, including flesh and skins, into the mixture. Stop grating each side of the apple before you reach the pips
Fold everything together before pouring into a greased and lined brownie tray, or similar size cake tin
Bake for 20-25 mins, or until the top is golden brown and the cake is cooked through. Enjoy!
Really Sugar Free Recipe Video: