REALLY SUGAR FREE
Easy Sugar Free Recipes. Healthy, Natural Ingredients. No Artificial Sweeteners.
Make this Pizza Dough recipe in 5 minutes with a short rise for a thin pizza crust, or leave it all day to rise for a deeper fluffy pizza base
Pizza Dough Recipe
Posted: 9th September 2019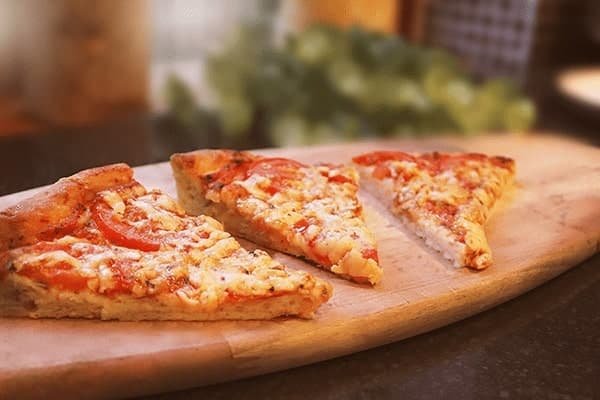 When we first had to cut out added sugar due to health reasons, we quickly realised that every takeaway and supermarket pizza contained refined sugar in both crust and sauce. You'll find when you look for pizza dough recipes many claim that sugar is needed to make the dough rise. But it isn't necessary; we just need a little time, and a little heat.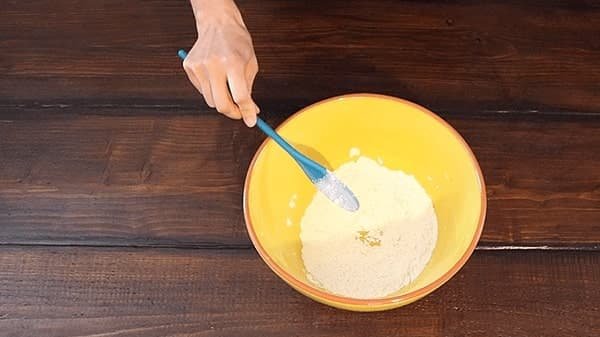 So I tried some popular recipes, and came up with this variation without sugar. It's only 4 ingredients plus warm water to help set off the yeast. The water needs to be hand hot, not too hot to touch but warmer than luke warm. It's easier if you use a knife to stir in the water.
Knead for just 5 minutes. You should only need a very light dusting of flour, and the dough should knead quite easily. Leave it in the bowl covered by a tea towel and allow to rise in a warm place for around 30 minutes to 1 hour for a thin and crispy base, or longer for a softer and deeper base. Sometimes I've made it in the morning and left it all day to come home to a really lovely fluffy dough.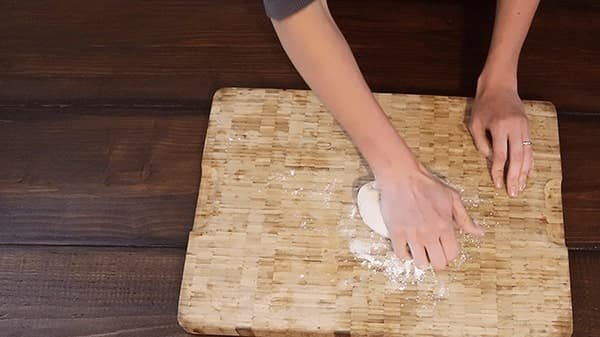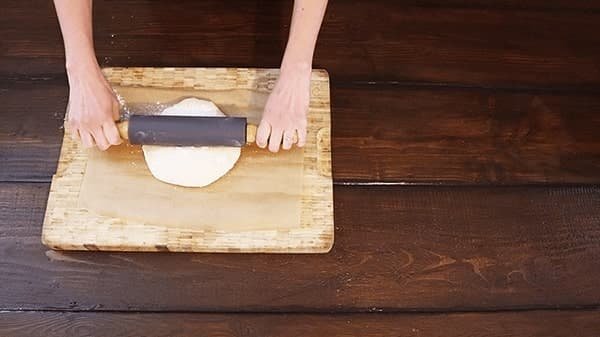 Roll or stretch out to fit your tray, place onto baking paper or lightly greased tray and prick little dents all over with a fork, taking care not to go all the way through or your sauce will leak!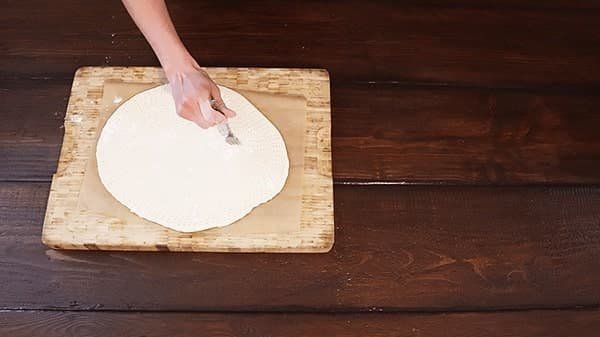 Spread generously with the sugar free pizza sauce you might have made earlier!
You can use any of your favorite toppings, this time we just wanted tomato and cheese. Whatever topping you use, make sure it's not layered up too deep in the middle so your pizza will cook evenly.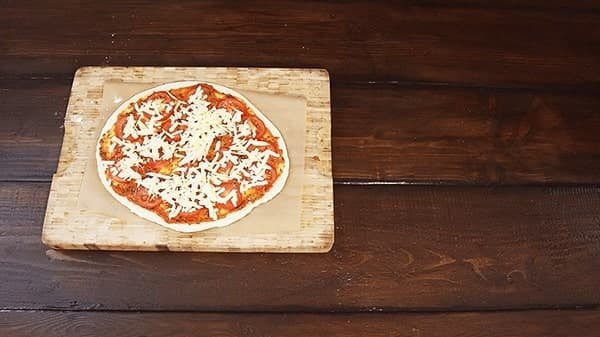 Bake for 15 to 20 minutes depending on your oven. It's ready when the pizza crust is lightly browned and the cheese is bubbling.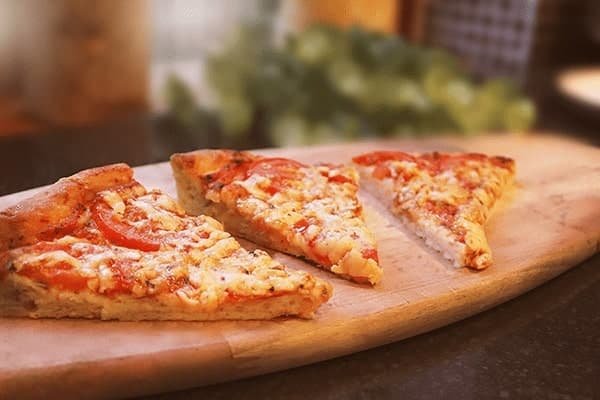 Pizza Dough Recipe
Recipe Category: Main Meal, Bread
Recipe Cuisine: Italian
Prep Time: 15 mins
Cook Time: 20 mins
Servings: 6
Calories: 163
Rating: ★ ★ ★ ★ ★
INGREDIENTS
200g Plain Flour, plus extra for rolling
1 Teaspoon Dried Yeast
2 Tablespoons Olive Oil
100ml Warm Water
Salt
RECIPE METHOD
Preheat the oven to 200°c
Combine the plain flour, dried yeast and a pinch of salt in a large mixing bowl
Add the olive oil, and warm, hand-hot water. Stir with a knife until it forms a light dough that, if the quantities are right, should not be very sticky
Knead on a lightly floured surface for 5 minutes
Leave in a warm place until risen and springy
Place on a floured sheet of baking paper, then roll and stretch into the desired shape
Lightly prick the surface of the dough all over with a fork, without going all the way through. This prevents the dough rising too far while baking
Spread a generous, even layer of our sugar free pizza sauce and add a topping of your choice. Less is often more with pizza toppings, but you know what you like!
Bake on the top shelf of the oven for 15-20 minutes
Really Sugar Free Recipe Video:
Be the first to comment...