REALLY SUGAR FREE
Easy Sugar Free Recipes. Healthy, Natural Ingredients. No Artificial Sweeteners.
Peri Peri or Piri Piri is a traditional African sauce with African Bird's Eye Chillies. This recipe packs a punch with lemon, cider vinegar and garlic too
Piri Piri Sauce Recipe
Posted: 7th September 2019
To liven up a basic chicken recipe, pasta dish, or even a sandwich, there is simply nothing like this tangy, spicy, creamy peri peri sauce!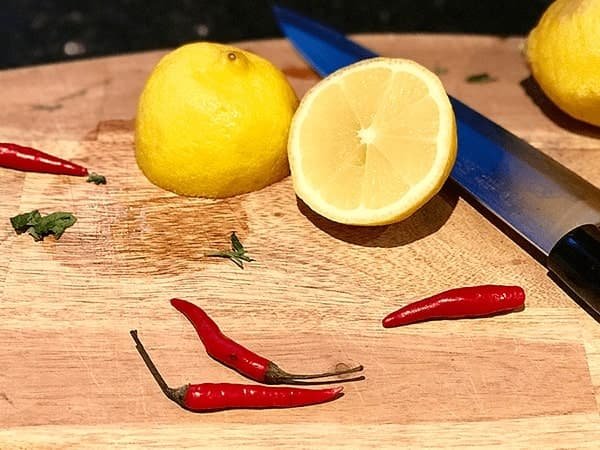 South African and Portuguese cuisine is getting more and more popular, and with online shopping and big name supermarkets stocking up on a much wider variety of ingredients, it's easier than ever to make these authentic dishes at home.
It makes for a brilliant rub or marinade. We honestly believe there's barely anything it doesn't go with! So it's always worth having a jar or two in the fridge, ready to go.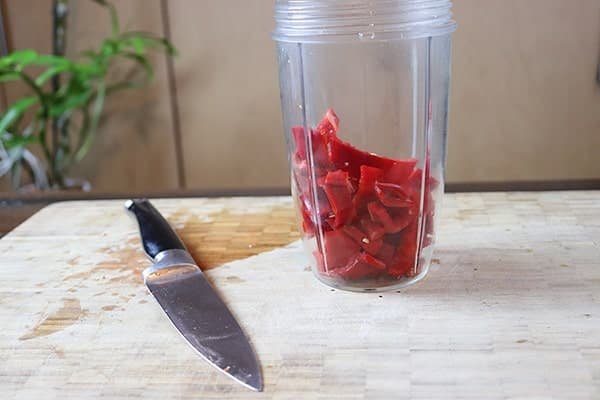 The key to a good peri peri, or piri piri sauce recipe is balance. The sweet pepper adds a bright freshness to the flavour.
African birds eye chili adds a fantastic kick, and is a key ingredient to get the authentic flavour just right.
Plenty of garlic and a generous amount of salt really brings out the richness in all the combined flavours.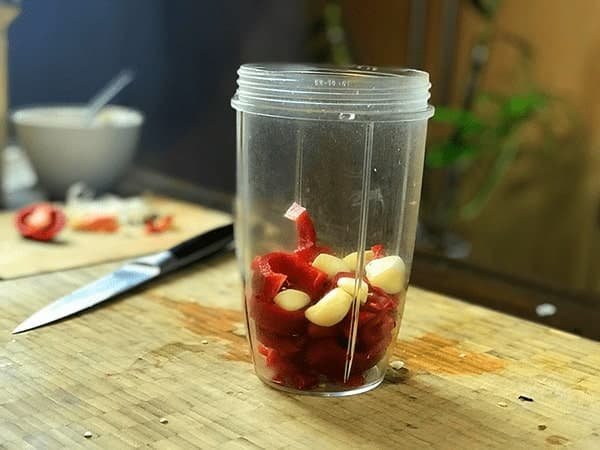 We add a few leaves of fresh basil for that lovely herby taste...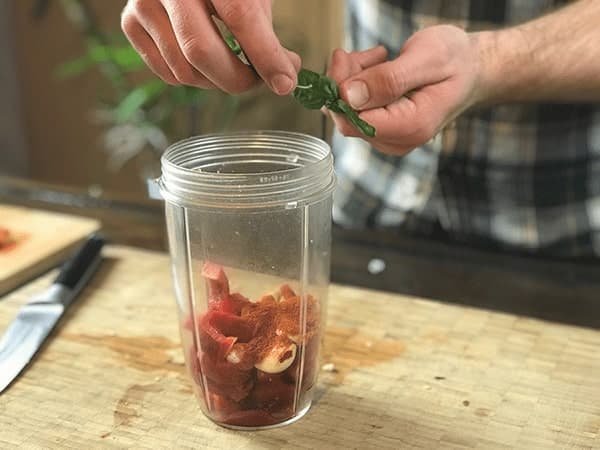 You'll find peri peri sauce recipes use a variety of vinegars. We use organic apple cider vinegar every time as it has such a lovely soft but tangy flavour that complements the other ingredients so well.
After you've got together all these gorgeous ingredients, make sure to use good quality olive oil to really bring everything together!
Blend until smooth and creamy, and you're all set! If you're ready to find out how to make piri piri sauce with chicken, see our recipe.
Piri Piri Sauce Recipe
Recipe Category: Sauce, Marinade, Condiment
Recipe Cuisine: South African, Portuguese
Prep Time: 15 mins
Cook Time: 0 mins
Servings: 12
Calories: 78
Rating: ★ ★ ★ ★ ★
INGREDIENTS
1 Sweet Pepper
Bird's Eye Chillies
3 = Mild, 4 = Medium, 5+ = Hot
6 Cloves Garlic
4 Basil Leaves
2 Tablespoons Smoked Paprika
1 Lemon
1 Tablespoon Apple Cider Vinegar
100ml Olive Oil
Salt
RECIPE METHOD
Slice the sweet pepper, bird's eye chillies and garlic cloves into medium chunks and place in a food processor or blender
Add the basil leaves and smoked paprika
Squeeze the juice of 1 lemon into a container, remove the pips, and pour the juice into the blender
Add the apple cider vinegar, olive oil and a generous portion of salt
Blend until smooth and store in the fridge for up to 2 weeks
Really Sugar Free Recipe Video: