REALLY SUGAR FREE
Easy Sugar Free Recipes. Healthy, Natural Ingredients. No Artificial Sweeteners.
Grill on full or barbeque this piri piri chicken to get mouth-wateringly crispy skin and tender meat
Piri Piri Chicken Recipe
Posted: 7th September 2019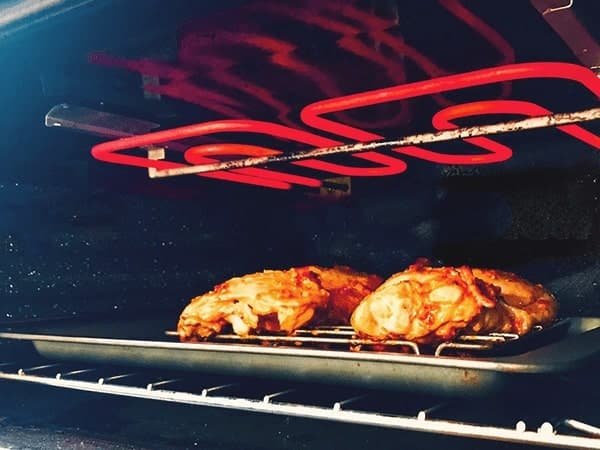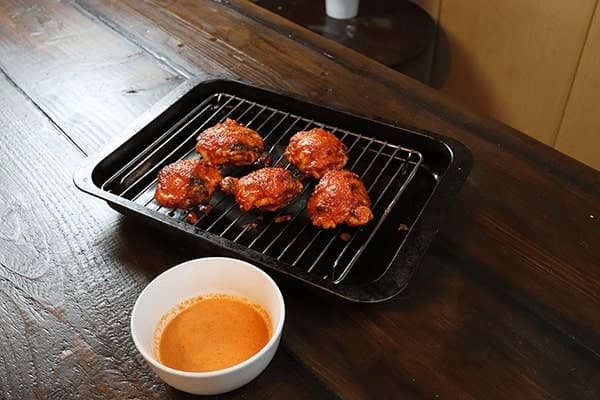 Forget the knife and fork when it comes to these spicy South African / Portuguese chicken thighs! It is a gloriously hands-on, sticky-finger meal and we simply can't get enough!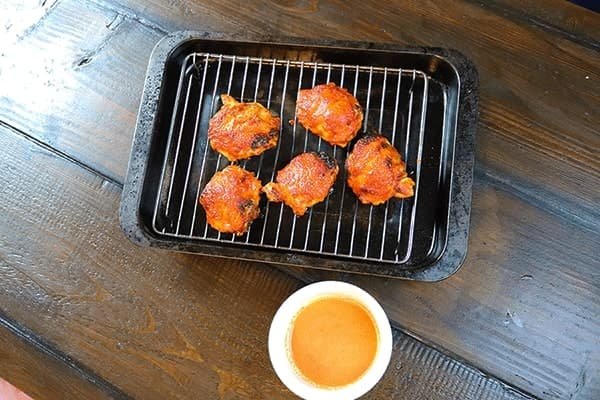 Despite being so easy to make, this piri piri chicken recipe (or peri peri chicken, as some call it) is so flavourful, has a delicious zesty kick, and is actually quite healthy, especially if you use as many fresh and organic ingredients as possible!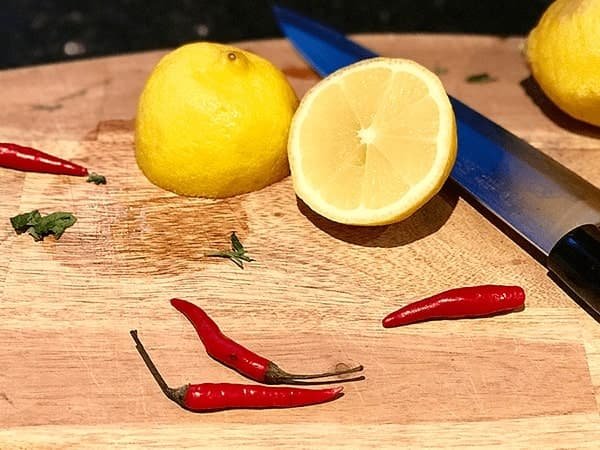 We start by making the piri piri sauce. It's worth making a few batches if you can as it can be used with all sorts of recipes as a rub or marinade, or for simple meals like piri piri chicken burger, breast or wings, which are all cooked very similarly to the thighs. You can even add a little more lemon to the sauce for a beautiful churrasco chicken marinade. The possibilities are almost endless, and guaranteed delicious!
What Makes A Great Piri Piri Sauce?
African bird's eye chili is the secret to that authentic south african taste and portuguese spice. Mix with sweet pepper, and you have a fresh, poppy flavour combination to get you started.
Plenty of garlic and a generous shake of salt is a must for this recipe!
We found the juice of one lemon was enough to have a refreshing zing when you bite into the crispy chicken, but not so much that it overpowers the other flavours.
We add fresh basil leaves for a truly authentic, herby flavour that really adds to the heat and tang.
Smoked Paprika has been a staple of our kitchen for years. The aroma and richness adds real depth to piri piri sauce that would be difficult to achieve with anything else.
Using really good olive oil makes sure that the flavours are all wonderfully brought together and mixed in the best way possible.
We add shallow slits into the chicken thighs to make sure that the flavour seeps right into the middle of the chicken while it's marinading and cooking.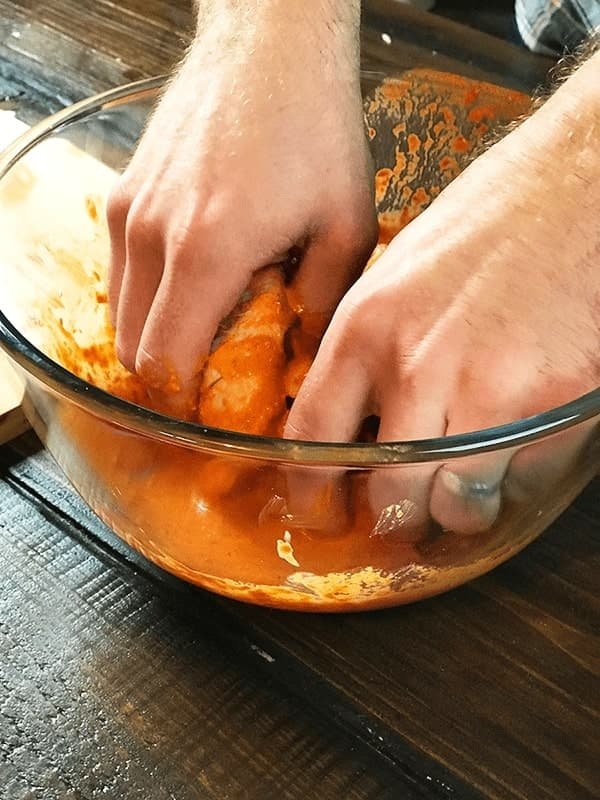 Bake in the oven for ten minutes to make sure it cooks through, and then grill on full to get mouth-wateringly crispy skin and tender chicken.
So many bottles of piri piri sauce at supermarkets are full of sugar, but this piri piri chicken is ultimate proof that sugar isn't needed to make quick, simple chicken recipes that are exciting and absolutely delicious. Enjoy!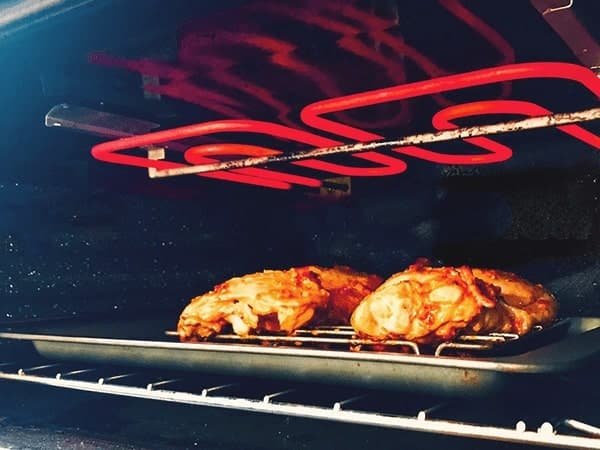 Piri Piri Chicken Recipe
Recipe Category: Main Meal
Recipe Cuisine: South African, Portuguese
Prep Time: 20 mins
Cook Time: 30 mins
Servings: 5
Calories: 340
Rating: ★ ★ ★ ★ ★
INGREDIENTS
1 Sweet Pepper
Bird's Eye Chillies
3 = Mild, 4 = Medium, 5+ = Hot
6 Cloves Garlic
4 Basil Leaves
2 Tablespoons Smoked Paprika
1 Lemon
1 Tablespoon Apple Cider Vinegar
100ml Olive Oil
Salt
5 Chicken Thighs
RECIPE METHOD
Slice the sweet pepper, bird's eye chillies and garlic cloves into medium chunks and place in a food processor/blender
Add the basil leaves and smoked paprika
Squeeze the juice of 1 lemon into a container, remove the pips, and pour the juice into the blender
Add the apple cider vinegar, olive oil and a generous portion of salt
Blend until smooth and creamy, and then pour half in a mixing bowl and put the rest to one side
Cut three shallow slits into the skin on top of each of the chicken thighs
Place the chicken thighs into the mixing bowl with sauce, and mix until the chicken is generously covered. You can cook them right away, or for the best flavour, marinade for 2-24 hours
Lay the chicken on a grill rack and place in the oven for 10 minutes at 180°c
Turn the grill up to full, and move the chicken and grill rack from the oven to the grill. Cook for 20 minutes (or until cooked through), turning the chicken thighs and basting with the sauce every 5 minutes
If there is any sauce leftover (from the sauce put to one side, not the sauce used for marinade), serve this in a jar with the chicken for anybody who wishes to drizzle it on top!
Really Sugar Free Recipe Video: