REALLY SUGAR FREE
Easy Sugar Free Recipes. Healthy, Natural Ingredients. No Artificial Sweeteners.
This homemade sugar free peanut butter is perfect to spread on our artisan no sugar bread recipe
Homemade Natural Sugar Free Peanut Butter Recipe
Posted: 12th November 2019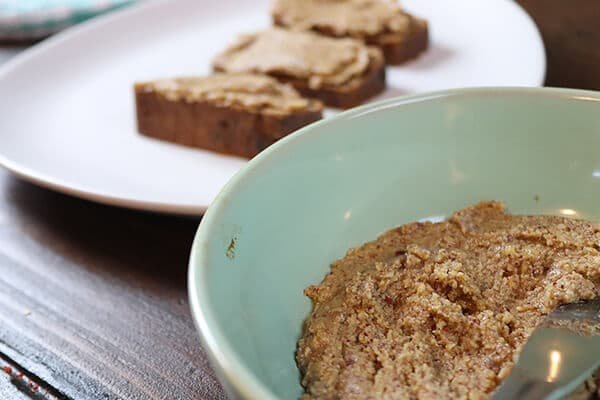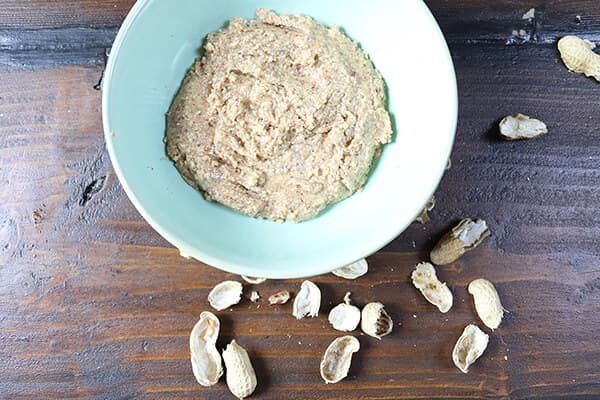 The great thing about this homemade sugar free peanut butter recipe is choice – with simple, all natural ingredients and steps, you can choose how sweet you want the peanut butter, how smooth, and how much of it you want!
Get hold of the best peanuts you can find – sometimes they're also called monkey nuts, groundnuts, goobers – these little natural tasty treats are enjoyed all over the world and everybody has a name for them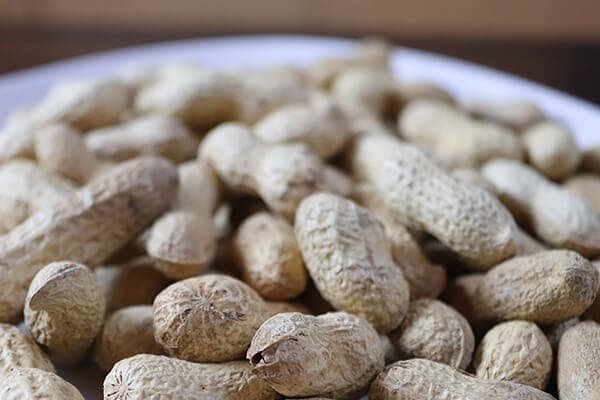 Using organic, unprocessed peanuts for this natural no sugar peanut butter will mean they are easier to peel, easier to blend in a food processer, and much richer in flavor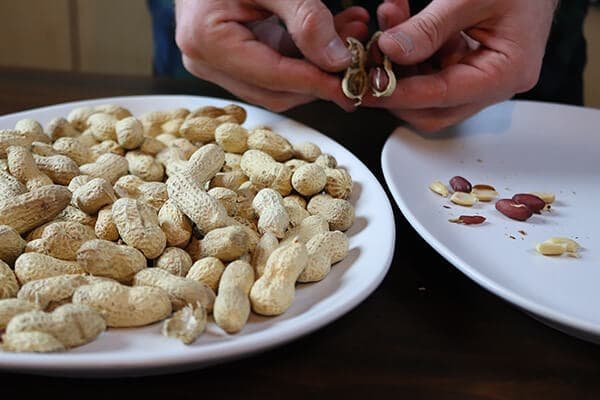 When removing the shells of the peanuts, try to keep a good number of the red skins, as they are proven to have a lot of nutritional value, which adds to this being a delicious, healthy peanut butter recipe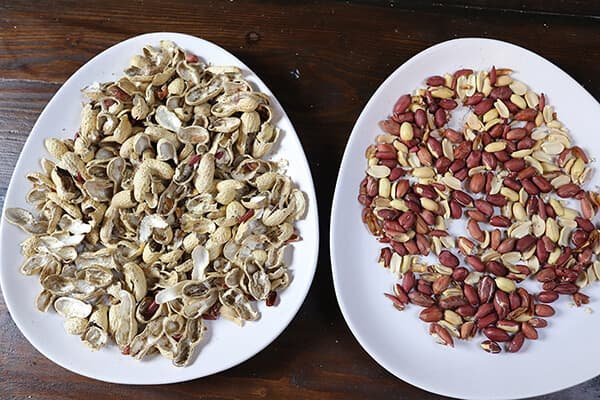 Removing the shells is a great activity to do together if you have kids – they love the crack of the shells and guessing how many nuts are inside each one
This sugar free peanut butter recipe needs a food processer or good blender to get the right consistency. If you're a gardener, the leftover peanut shells are a brilliant addition to compost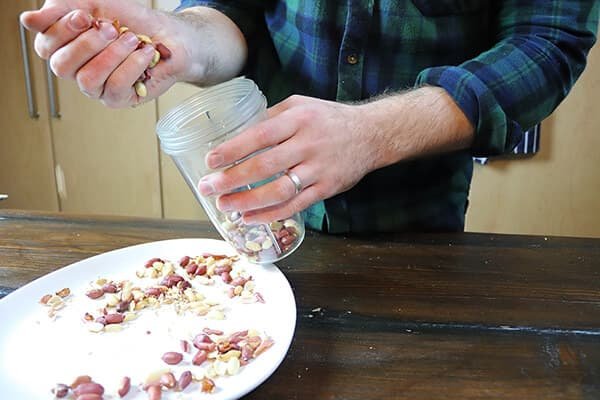 This recipe works well as an unsweetened peanut butter, so it's great for a diabetic or keto diet. However, if you want a little sweetness that doesn't overpower the peanut flavor, 1 teaspoon of raw, unprocessed honey will do the trick. Add more depending on how much of a sweet peanut butter you are used to
It's important on a sugar free diet to use the right sort of honey in sugar free recipes. All the information you would need, including the type we've found and use all the time, is in our article Raw Honey Benefits Vs Processed Honey.
To soften up the mixture and get that natural peanut butter texture, a little oil works very well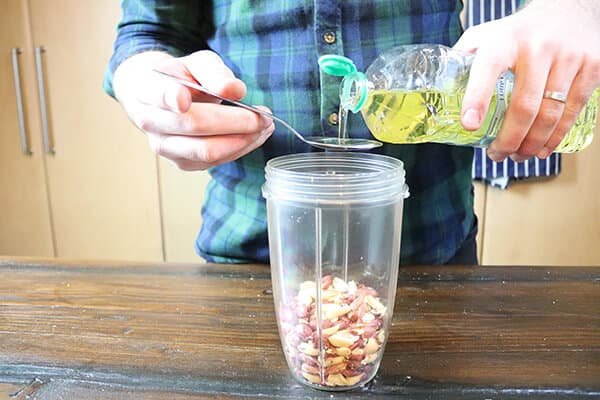 I've used sunflower oil because it's pretty much flavorless, but olive oil or rapeseed oil work great. Peanut oil is perfect for this recipe, if it's available
How smooth do you want your peanut butter? That comes down to how long you blend the mixture for in your food processer
I like a thick, chunky, crunchy peanut butter. It's so nice on soft bread or in cake or peanut butter cookies to taste the crunch and natural chunks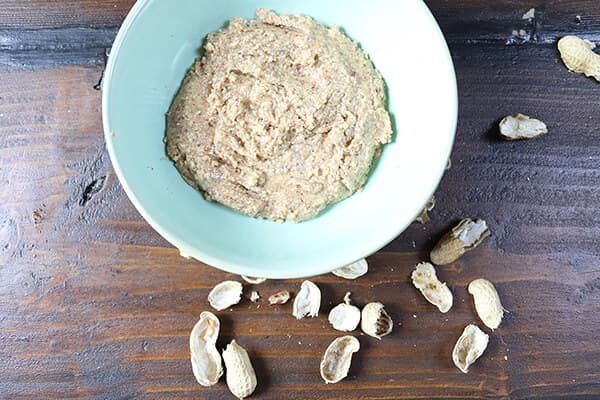 Lots also love a smooth peanut butter and that's easy! Simply keep the blender going, shaking and scraping every now and again, until the mixture finally gives in and turns into a lovely smooth peanut butter texture! Easy as that.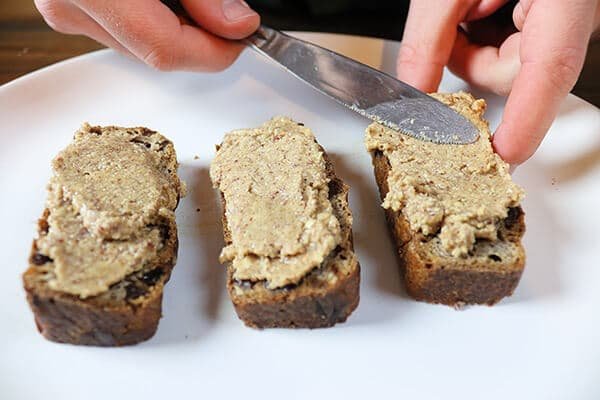 This no sugar peanut butter recipe goes so well with all sorts of sugar free recipes. We'll soon be working on peanut butter cookies, which we'll post soon, but in the meantime, you can use it as a spread, a cake topping, a dip - I think you'd be hard pressed to find something it doesn't go with!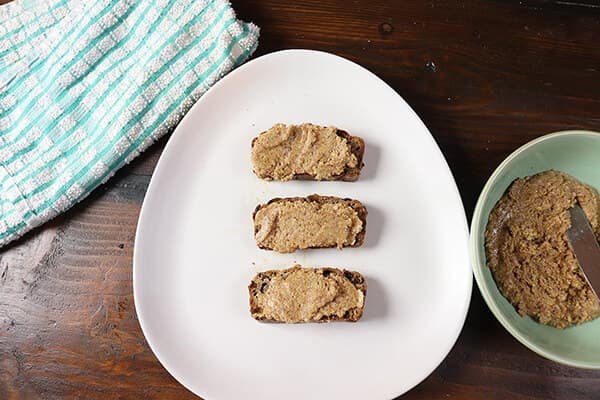 Store and enjoy this sugar free peanut butter for up to six months, but I very much doubt it will be hanging around for that long, especially if there are a few of you at home. We would be ready to make another batch within a couple of days!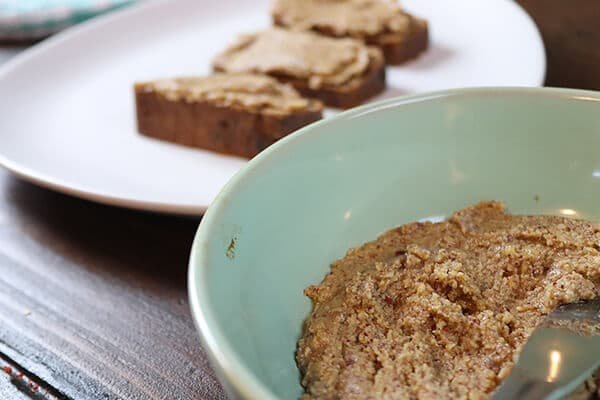 Homemade Natural Sugar Free Peanut Butter Recipe
Recipe Category: Spread, Breakfast, Snack
Recipe Cuisine: Canadian
Prep Time: 20 mins
Cook Time: 0 mins
Servings: 20
Calories: 77
Rating: ★ ★ ★ ★ ★
INGREDIENTS
200g Organic Peanuts
1 Teaspoon Raw, Unprocessed Honey (Optional)
3 Tablespoons Sunflower Oil (or Peanut Oil if available)
We've included links to show examples of products we've used that have no refined sugar.
RECIPE METHOD
Measure out 200g of shell-on peanuts, and then remove the shells, keeping the red skins as much as possible due to their added nutritional value
Pour the peanuts into a food processer and add raw honey. 1 tablespoon should be sweet enough, but add more depending on how sweet you like it
Pour in the oil, and then start up the food processor
Blend until the peanut butter is the consistency and smoothness that you like. Chunky peanut butter (our favorite!) should only take a couple of minutes. Smooth peanut butter could take up to ten minutes, depending on how strong your food processor is
Store for up to 6 months -as if it's not all going to get eaten before then!
Really Sugar Free Recipe Video:
Be the first to comment...