REALLY SUGAR FREE
Easy Sugar Free Recipes. Healthy, Natural Ingredients. No Artificial Sweeteners.
Meatballs in tomato sauce are classic winter comfort food, and these are made even more succulent by adding parmesan
4 Servings
301 kcal per serving
Prep 10 mins
Cook 30 mins
JUMP TO RECIPE
Posted: 4th November 2019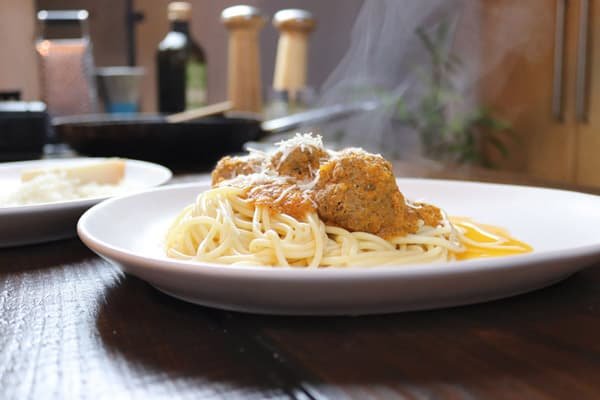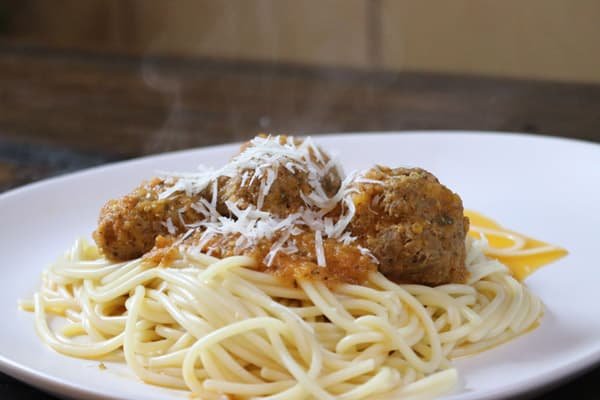 This easy meatball recipe is great for any night of the week. If you want a low calorie homemade easy meatballs recipe then try this!
Finely grated parmesan and fresh parsley tastes great in these meatballs.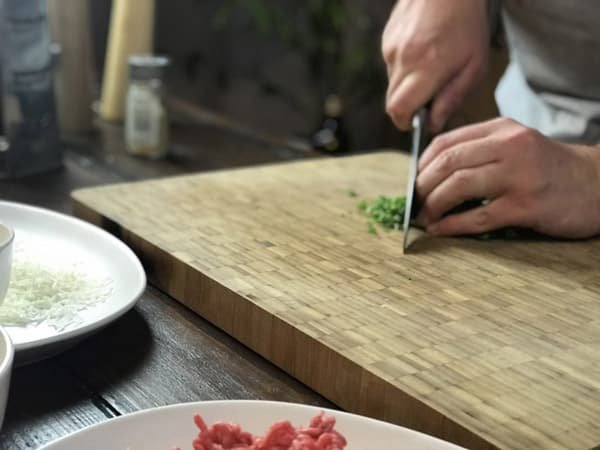 Our recipe includes dried garlic and onion powder too which adds a richness and depth of flavor while keeping the meatballs healthy.
Combining all the ingredients by hand helps the meatball mixture to come together more easily.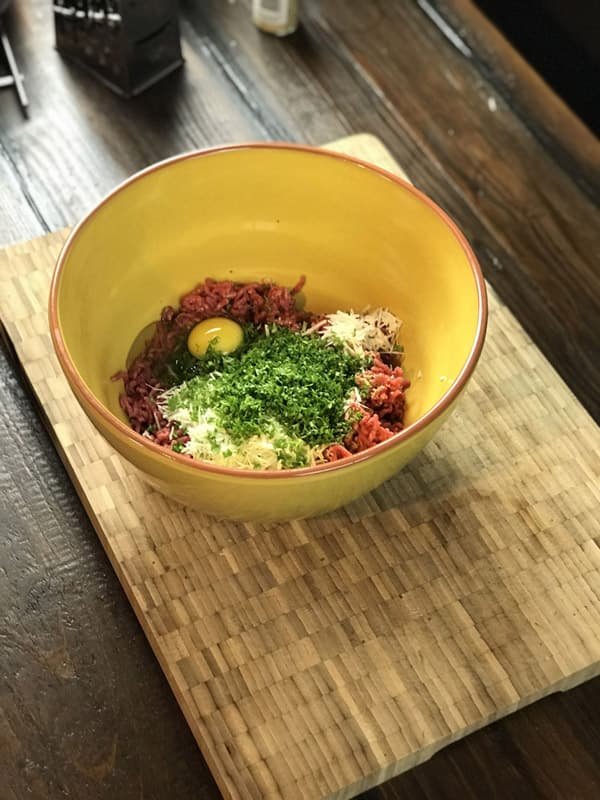 Form into meatballs around 3 or 4 centimetres in diameter.
Heat just a little olive oil in the frying pan to gently brown off the meatballs.
They'll take a few minutes to brown, keep turning them until they are browned all over.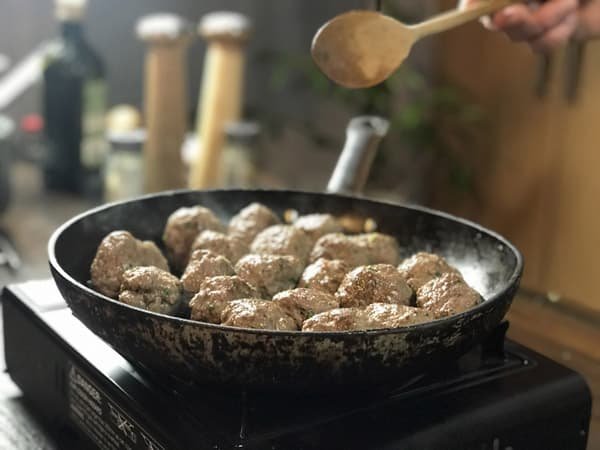 Tip the meatballs into the homemade spaghetti sauce and simmer for about 15 minutes until they are cooked through.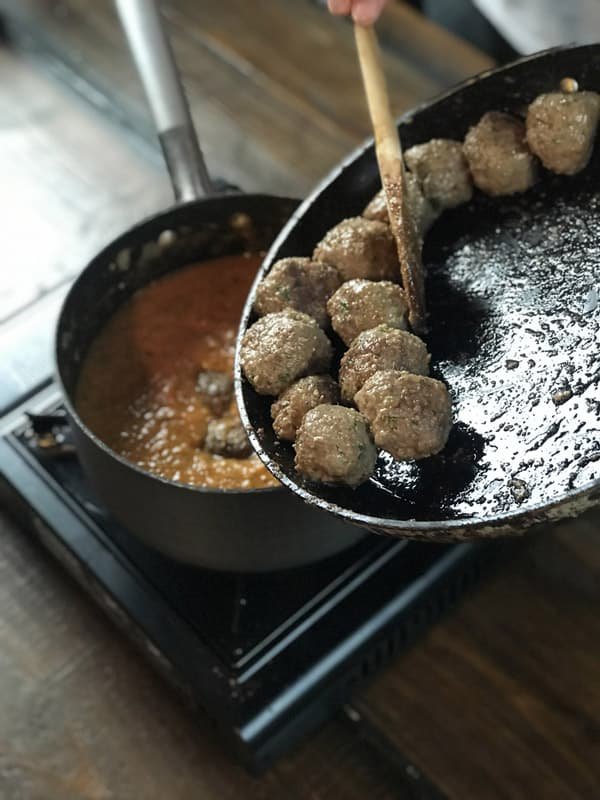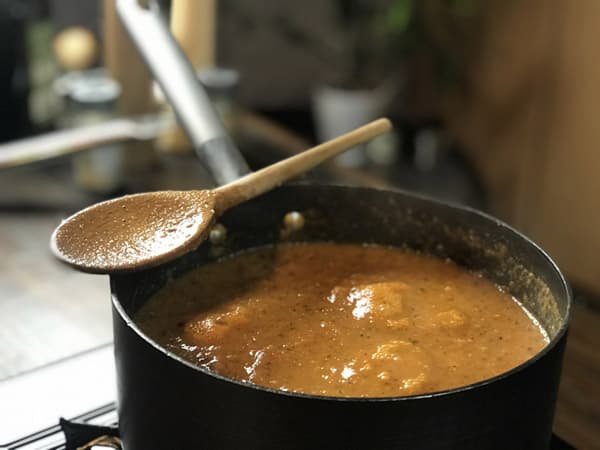 What to serve with meatballs and spaghetti sauce? Set off your pasta of choice while the meatballs are simmering.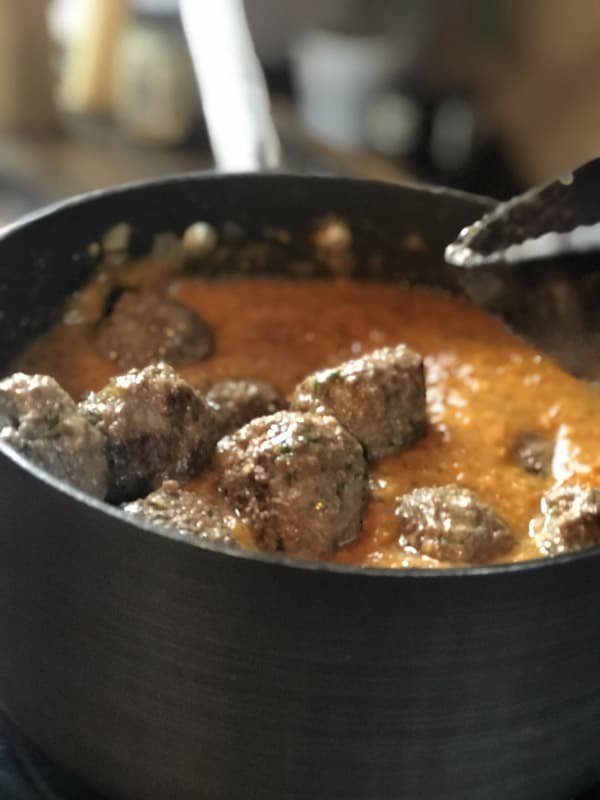 Serve sprinkled with parmesan and chopped parsley to garnish.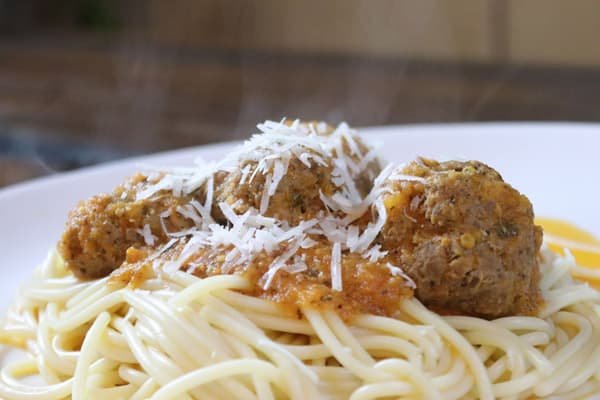 How to make Meatballs for Spaghetti
Recipe Category: Main Meal
Recipe Cuisine: Italian
Prep Time: 10 mins
Cook Time: 30 mins
Servings: 4
Calories: 301
Rating: ★ ★ ★ ★ ★
INGREDIENTS
500g Ground Beef Mince
1 Tablespoon Onion Powder
1 Egg
4 Tablespoons Chopped Fresh Parsley
2 Tablespoons Garlic Powder
40g Parmesan Cheese
Salt
Pepper
RECIPE METHOD
Finely grate the parmesan cheese and finely chop the parsley
Add all the ingredients to the ground beef and mix thoroughly
Roll spoonfuls of the mixture into meatballs
Fry in olive oil until browned all over
Add into the tomato sauce and cook for 15 minutes until cooked through. See our Spaghetti Sauce Recipe Homemade
Cook your spaghetti while the meatballs are cooking and serve garnished with parsley and parmesan
Really Sugar Free Recipe Video:
Be the first to comment...