REALLY SUGAR FREE
Easy Sugar Free Recipes. Healthy, Natural Ingredients. No Artificial Sweeteners.
This sugar free chocolate ice cream recipe is pure luxury, it doesn't contain eggs or artificial sweeteners either. You'd never guess it's sugar free
Creamy, Rich Sugar Free Chocolate Ice Cream Recipe
Posted: 26th August 2019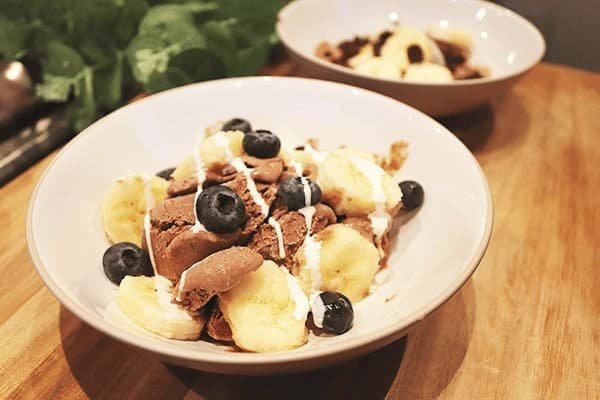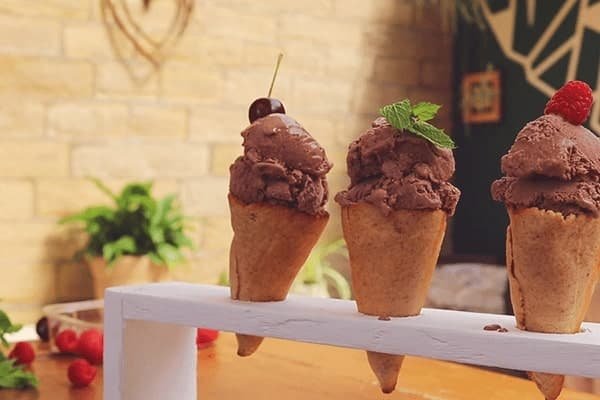 This gorgeous sugar free chocolate ice cream recipe is so simple to make. You don't even need an ice cream maker. It uses naturally sweet ingredients, such as very ripe bananas. Don't throw them away, make less waste and more ice cream.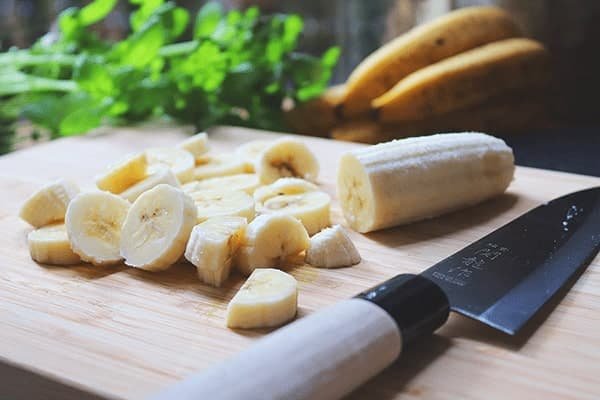 While making this sugar free ice cream, we quickly realised we also needed a sugar free ice cream cone recipe urgently. So we made them too.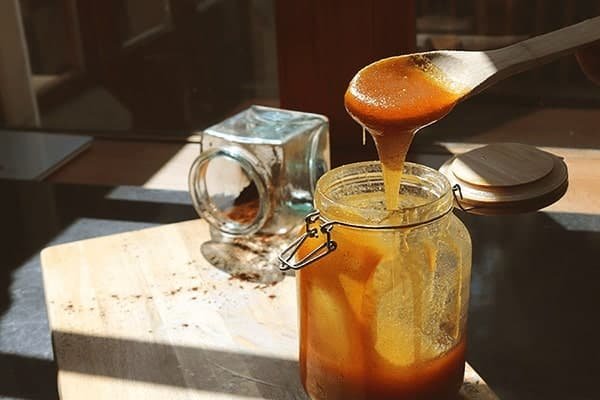 We included some wild honey and dried stevia leaf for a little extra sweetness.
Taking the ice cream out of the freezer and stirring the mixture once an hour for the first few hours gives a creamy texture, preventing the formation of large ice crystals.
The ground almonds add extra substance and prevent the ice cream from becoming too sweet.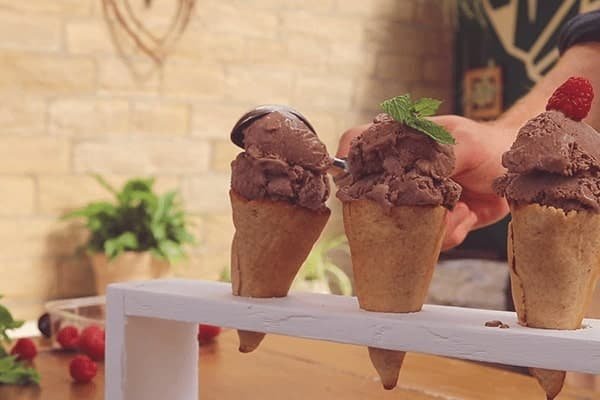 Serve crammed into a sugar free ice cream cone, topped with fruit.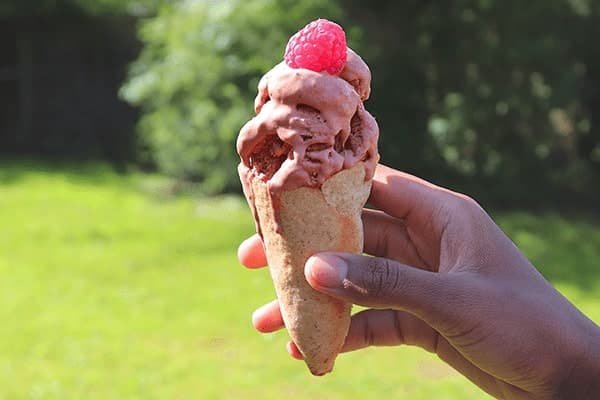 Sugar Free Chocolate Ice Cream
Recipe Category: Dessert
Recipe Cuisine: Italian
Prep Time: 10 mins
Cook Time: 0 mins
Freeze Time: 4 hours
Servings: 8
Calories: 211
Rating: ★ ★ ★ ★ ★
INGREDIENTS
3 Ripe Bananas
300ml Double Cream
2 Tablespoons Raw Honey
2 Tablespoons Cocoa Powder
200ml Milk
1 Teaspoon Vanilla Extract
1 Teaspoon Dried Dried Stevia Leaf
1 Heaped Tablespoon Ground Almonds
RECIPE METHOD
Chop bananas, mix with double cream
Add the honey, cocoa, milk, vanilla, dried stevia and ground almonds
Blend mixture until smooth
Pour into an airtight container and place in the freezer
Remove from the freezer every hour and stir, do this 3 or 4 times
Really Sugar Free Recipe Video: